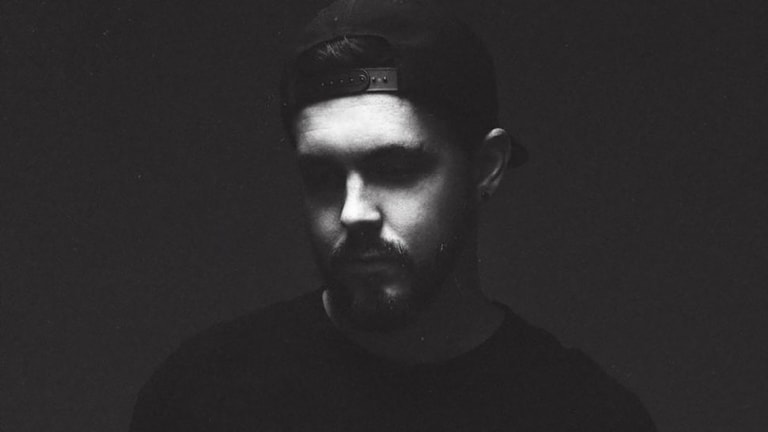 PhaseOne's TRANSCENDENCY Transcends Genre
Dubstep, metal, hip-hop, and more combine for an all-out audio assault.
On April 17th, Australian bass music producer PhaseOne (real name Graeme Duffy) released his debut album, TRANSCENDENCY. Following a slew of recent singles on Disciple including "Taco Bout It," "Slaughter Them All" (a collaboration with fellow Disciple artist 12th Planet), and the Double Up EP, Duffy has been hard at work and isn't slowing down.
TRANSCENDENCY perfectly captures the style that PhaseOne has been perfecting for years: a fusion of hard bass and heavy metal, lovingly referred to by the producer and many others as "metalstep." With EDM and bass music crowds taking a page out of the metal community's book by headbanging and starting mosh pits at shows, it's only natural that there would eventually be crossover between the genres. PhaseOne skillfully fuses metal and bass music on TRANSCENDENCY, to the delight of many fans of both genres.
How did Duffy achieve this perfect combination of sounds? Aside from his highly impressive production and roots in metal, PhaseOne enlisted the help of some very well-established names within the metalcore, deathcore, djent, and even hip-hop communities. 
Fellow Australian metalcore outfit Northlane takes "Crash And Burn" to great heights, with PhaseOne's impeccable production merging nicely with the band's unique sound. The dubstep sections segue into a classic metalcore breakdown and chorus section, before returning to a (somehow) even heavier second drop. Fans have seen Northlane and PhaseOne on the same track listing in the past, when PhaseOne remixed Northlane's "Rot" a few years back.
The deathcore community will be happy to see a collaboration with Australian mainstay Thy Art Is Murder. "We Are The Free" sees PhaseOne at a higher, halftime drum and bass tempo, with singer CJ McMahon's vocoded screams and growls perfectly complimenting the heavy guitar riffs and crushing bass. The first drop stays at a halftime tempo, and the second takes it up to full-on drum and bass. The energy of this track is palpable.  
Djent pioneers Periphery are also featured, for a midtempo banger called "Digital." Spencer Sotelo lends screams and clean vocals to a production that compliments Periphery's style so well that it might as well be an original track by the band. The glitchy drop and chorus lay down a groove that fits perfectly under Sotelo's cleans, providing an unmatched vigor to the song.
Moving beyond this perfect metalstep fusion while still maintaining its elements, PhaseOne brings in hip-hop legends Bone Thugz-N-Harmony for "Ultima," a trappy, hybrid bass tune with strong rap verses. While possibly unexpected and straight out of left field, this tune seems to be one of the most popular on the album. The metal elements are retained nicely among an assortment of other genre elements. Showcasing Duffy's skill, the track proves that he can even create something worthy of a legendary name in hip-hop. 
Aside from the collaborations outside of the electronic world, PhaseOne also adds U.K. drum and bass duo Koven, dubstep cyclops Subtronics, and London's own Modestep to the album's roster. These collaborations even further prove PhaseOne's talents, as each track fits perfectly within an album that has already blended so many different styles. 
"Lost" with Koven was featured on the UKF drum and bass channel and will certainly be a big selection in DJ sets over the coming months. The Subtronics collab "Demon Hunter" features Subtronics' insane sound design and riddim elements, along with some entertaining samples. Modestep's contribution on "Mayday" is a perfect opening track after the "Transcendency" intro that nicely sets the stage for the rest of the album. 
"Break Em" features a heavy first drop and an exciting false drop after the breakdown, sure to incite a mosh pit when the kick comes back in. The incredible attention to detail on "Insanity" is rewind-worthy, especially within the expertly panned percussion fills (be sure to listen in stereo). The interlude, "Cadence," showcases PhaseOne's abilities to provide a darkly cinematic and brilliant piano piece, and a beautiful segue into the second half of the album. 
"Headstone" comes right before the outro of TRANSCENDENCY, and is the perfect climax before the conclusion of an album that has quite impressively maintained it's intensity and electricity for its entirety. "Aurora," the outro, leaves the listener ready for more, and undoubtedly repeating the album two, three, or twenty more times. 
TRANSCENDENCY is precisely what its name implies: an album that is not only a highly impressive work of bass music, but a release that will transcend genre and bleed into other worlds. Even hardcore purists within metal, hip-hop, drum & bass, and beyond may see themselves embracing PhaseOne's latest work. This album adds to an already impressive body of work, and has left listeners eager to hear even more. 
PhaseOne is currently embarking on a North American tour, and will play at EDC Las Vegas on May 18th. Tour dates can be found here.
Follow PhaseOne:
Facebook: facebook.com/PhaseOneAU
Twitter: twitter.com/phaseoneau
Instagram: twitter.com/phaseoneau
SoundCloud: soundcloud.com/phaseoneau