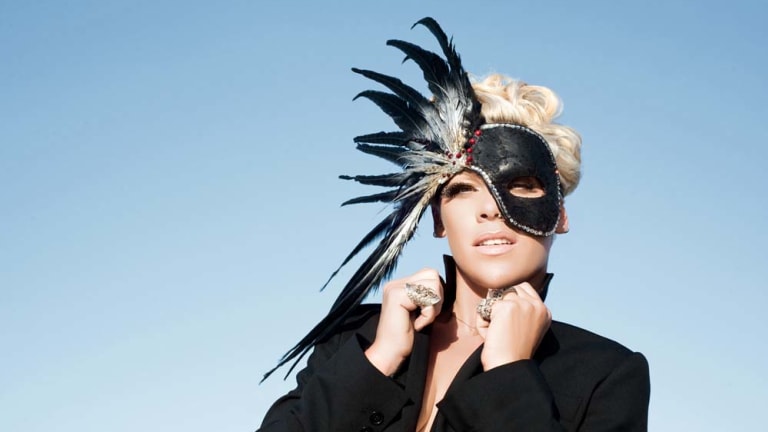 P!nk and Cash Cash Come Together on Catchy New Single "Can We Pretend"
P!NK and Cash Cash's styles go quite well together.
Cash Cash haven't been shy about embracing pop music in the past. Having remixed the likes of Kelly Clarkson and Liam Payne - and most recently, "broken" by lovelytheband - the trio have proven time and again that their signature sound meshes well with radio-ready vocals. It was only a matter of time before a major artist tapped them for an original single, and P!nk has proven a fitting collaborator.
"Can We Pretend" sees P!nk's engaging style of songwriting and crisp delivery paired with Cash Cash's main stage-minded sound design. Don't cue it up expecting their contributions to simply frame the vocal, though. A melodic drop replete with pitched-up vocal chops fits the track for thousands-deep crowds just in time for festival season.
P!nk (real name Alecia Beth Moore) found her way to fame in 1995 as a member of the girl group Choice. Her 2000 debut album as a solo artist was certified double platinum, and she's followed it up with six studio-length albums in the time since. Her next effort, Hurts 2B Human, is due out on April 26th.
Cash Cash may have comparatively shorter tenure in EDM, but their time as musicians extends almost as far back. Members Jean Paul Makhlouf and Samuel Frisch played together as a band called The Consequence as early as 2002. Jean Paul's brother, Alexander came onboard in 2007, and the following year they launched their current project.
Stream or download P!nk's "Can We Pretend" featuring Cash Cash across platforms here.
Follow Cash Cash:
Website: cashcashmusic.com
Facebook: facebook.com/cashcash
Twitter: twitter.com/cashcash
Instagram: @cashcash
Soundcloud: soundcloud.com/cashcash
Follow P!nk:
Facebook: facebook.com/pink
Twitter: twitter.com/pink
Instagram: instagram.com/pink/