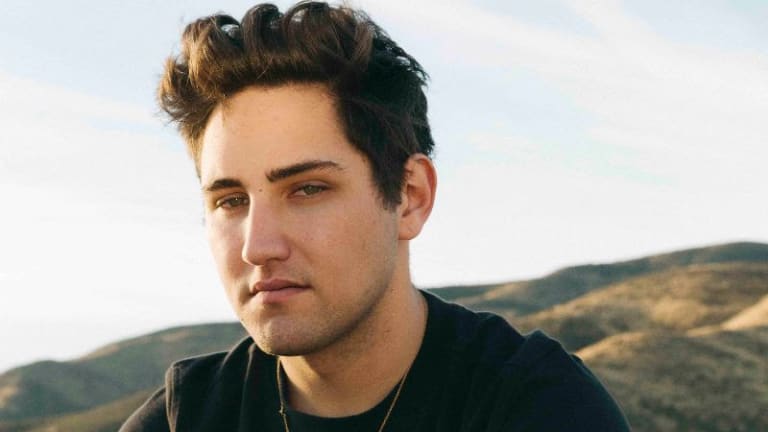 Jauz Officially Releases His Remix of Pinkfong's "Baby Shark"
Just when you thought that song was finally out of your head...
Pinkfong's viral hit "Baby Shark" is one of those songs that plays on a loop in your head from the moment the beat starts in. Jauz, the founder of Bite This!, saw the demand for a remix to the popular children's song and made it his mission to deliver. 
After posting to Twitter, Jauz (real name Sam Vogel) challenged fans to retweet him 10,000 times in order for him to do the remix for the 9th most viewed video in YouTube history.
"I was definitely more than shocked at the response I got, the tweet I posted asked for what I thought was a really lofty goal of 20,000 likes on the tweet, and within a few hours, I think it had surpassed 22,000 without breaking a sweat," Vogel explains. "After that, I knew I had signed an unwritten contract between myself and my fans to make it happen. To take a song like 'Baby Shark', something that is so universally known by infants all the way to grandparents all over the planet and turn it into something of my own was a huge task." 
The label head debuted his remix at Coachella Music and Arts Festival, giving fans exactly what they asked for. He blended the remix into the classic dance hit "Sandstorm" by Darude. It became one of the most talked-about moments of the weekend. 
The official remix is now out to play on all streaming services. Vogel transformed it by adding in a signature, bass-heavy breakdown that will get any generation going. Now babies and adults alike can jam out to "Baby Shark."
Vogel is set to go on a summer tour, undoubtedly with the "Baby Shark" remix in tow. He also has a residency at the new superclub KAOS in Las Vegas. If you are across the pond, catch him at SW4 and Creamfields in the UK, Beats for Love in the Czech Republic and Pukkelpop in Belgium. 
FOLLOW JAUZ:
Facebook: facebook.com/JauzOfficial
Twitter: twitter.com/Jauzofficial
Instagram: instagram.com/jauzofficial
SoundCloud: soundcloud.com/jauzofficial