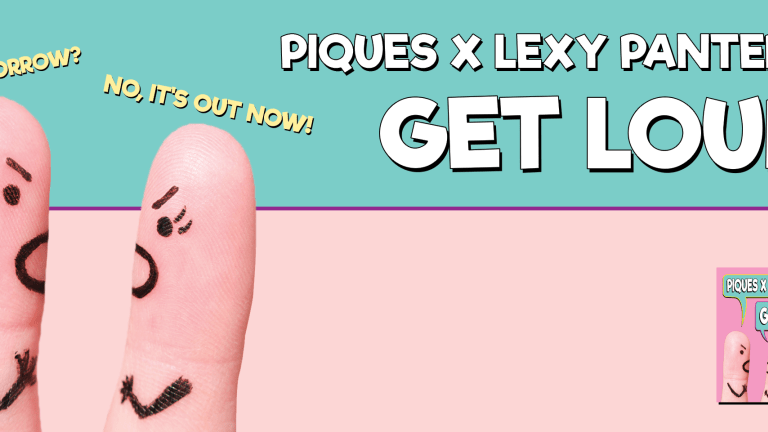 Social Media Sensations Piques and Lexy Panterra Present "Get Loud!"
From Influencers to Artists, Piques and Lexy Panterra join forces for the release of "Get Loud!"
A clash of internet titans, "Get Loud!" from Jon Paul Piques and Lexy Panterra brings together two superstar social influencers for the creation of a deep, sexy new dance record. 
Jon Paul Piques earned his chops as a Canadian-born actor, director, producer, former professional soccer player, and Internet celebrity, accumulating over 11 million followers worldwide. He is currently one of the most recognized social media figures from Canada, and even received the 2016 Digi Awards "Influencer of The Year."
Lexy Panterra rose to social media fame with viral dance videos and collaborations with major recording artists such as DJ Snake, Major Lazer and Marshmello, as well as her wildly popular TwerkOut dance workout classes and video series. We've also had the pleasure of working with her on hit singles such as "Deep End," another excellent showcase of her catchy pop/R&B-style vocals.
When Lexy's massive audience of over 7 million users (not to mention over 400 million views on her videos) is combined with the monumental international following of Piques, the result is a reach of nearly 20 million highly engaged fans - a number that dwarfs the reach of most records labels and many major media publications.  
We've certainly seen a rising trend of influencers parlaying their audience into other businesses, such as music and merchandise. Thus far the efforts have generally been met with a great deal of success. Few public figures wield the degree of influence and command the loyalty of so many people as those we've aptly designated as "influencers;" Piques' and Lexy's fans are some of the best and most loyal in the business!
Piques put it quite simply. "I currently have over 11 million followers worldwide who support what I do. I plan on releasing my music on my social media channels for the world to see," he said.
"I've always been a singer/songwriter first and foremost. I got public recognition as a dancer, so I ran with it due to the many opportunities and fans that I accumulated," Lexy added.
Piques and Lexy have worked together several times in the past, with Lexy making several comedic appearances on Piques' channel. They've always had great chemistry, but "Get Loud!" has elevated their creative collaboration to a whole new level.
"I have always been involved in music. When I was younger I used to run a successful EDM blog, reviewing my favorite tracks of the day. So I kind of always had an 'ear' for music if you wanna call it that. I was inspired by some of my friends who are making amazing music right now in the EDM scene, I got into the studio and started to mess around and within a few sessions, boom, "Get Loud!" comes out of it. I'm super happy with the end results." - Piques
We're thrilled to see Piques getting into music, and we've been supporting Lexy all along her journey. It's great to see figures who already play such prominent roles in the lives of their fans stepping into new mediums, and we look forward to hearing more from them.

Be sure to check out "Get Loud!", and tune in for Lexy and Piques Instagram Takeover on @EDM.
FOLLOW PIQUES:

Facebook: https://www.facebook.com/jonpaulpiques/
Twitter: https://twitter.com/piques15
Instagram: https://www.instagram.com/piques
FOLLOW LEXY PANTERRA:
Facebook: https://www.facebook.com/LexyPanterraOfficial
Twitter: https://twitter.com/LexyPanterra
Instagram: https://www.instagram.com/lexypanterra
YouTube: https://www.youtube.com/channel/UCx5ERAjfcMwu9FCSIiw-eRA