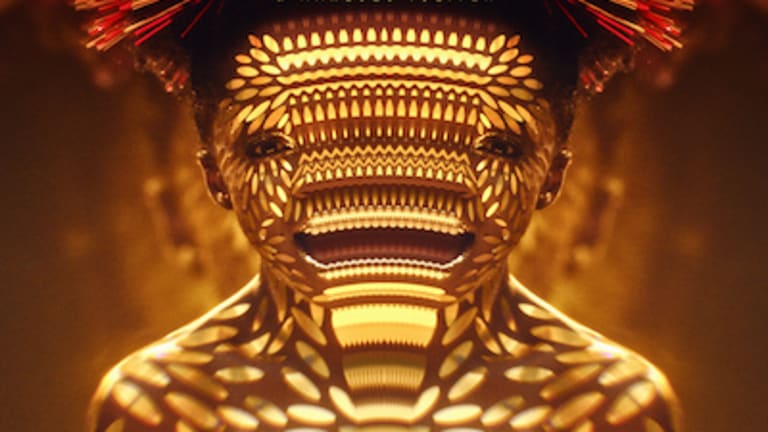 PNAU Release Video for "Solid Gold" ft. Kira Divine and Marques Toliver
The Australian trio have shared the music video for their latest release.
Australian electronic legends PNAU made an impactful return with their shimmering new single, "Solid Gold." The trio (real names Nick Littlemore, Peter Mayes, and Sam Littlemore) released the video for the song last week. Featuring Kira Divine who sings, dances, choreographed, and also co-wrote the song, and Marques Toliver.
The disco meets world music-inspired song released after debuting on Australia's Triple J and the U.K.'s Annie Mac on BBC Radio 1. It was a dominating force, breaking into multiple music charts and peaking at #30 on Apple Music's US Dance Tracks chart and smashing streaming platforms. "Solid Gold"  was added to a myriad of DSP playlists, plus the trio snagged the Mint and Monster Dance Hits playlist covers. In just one week it has racked up over 1.2 million streams across Apple and Spotify. 
Continuing their trend of imaginative visuals, PNAU have unveiled a hypnotic music video for the single. Like previous releases "Go Bang" and "Chameleon" vocalist and dancer Kira Divine also features in the kaleidoscopic video for 'Solid Gold'. The visual expands the aesthetic PNAU explored on their ARIA-nominated 2017 album Changa. 
To create the clip director Clemens Habicht created an apparatus that  made Kira appear, Nicholas Littlemore says, "Like a mirror to infinity." This visual element was an important part of bringing the track to life. "Music is visual for me," said Littlemore, who co-directed the clip. "We're lucky to get to collaborate with people who are able to create something beyond the realms of reality."
Follow PNAU:
SoundCloud: soundcloud.com/pnau/
Instagram: instagram.com/pnaupnau
Facebook: facebook.com/pnaupnau
Twitter: twitter.com/pnau