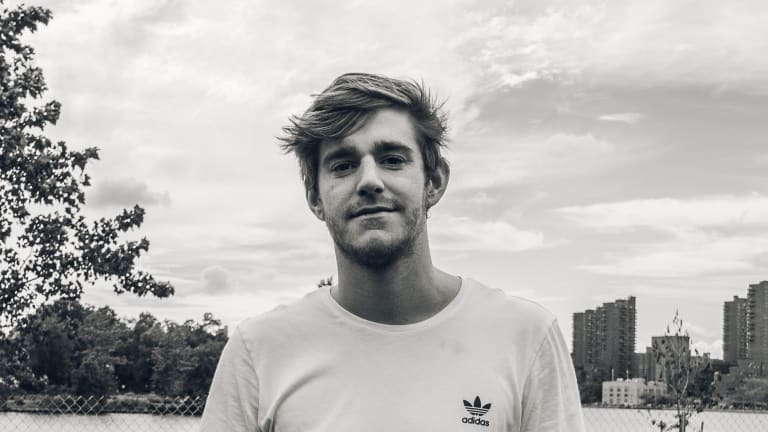 NGHTMRE's Production Shines on PnB Rock & Wiz Khalifa's Single "TTM"
NGHTMRE switches things up with this one.
Yes, you read that right; NGHTMRE just earned production credits for Wiz Khalifa and PnB Rock, one of Hip-Hop's most promising up-and-comers in 2017. PnB Rock started off a couple years back and after signing with Atlantic Records, he released mixtapes such as RnB 3 and GTTM: Goin Thru The Motions, the latter featuring names like Ty Dolla Sign and Quavo, and debuting at number 28 on the US Billboard Top 200 Charts. He even made the cut for XXl's 2017 Freshman Class, alongside artists like Playboi Carti and XXXTentacion. 

His recently-released joint with Wiz Khalifa and NGHTMRE, "TTM" is part of PnB Rock's debut commercial project Catch These Vibes, that features artists such as Juicy J, Lil Yachty, SmokePurpp and Ugly God. The power of these collaborations, as well as his hundreds of millions of plays on social platforms, definitely show that PnB Rock is about to swiftly step up from the underground into the mainstream Hip-Hop scene. 

His collaboration with NGHTMRE and Wiz Khalifa however, shows off a totally different sound compared to the ethereal Trap beats he usually spits bars on. This one is bouncy and groovy vibes; the chord progression is bright and catchy just like PnB Rock's and Wiz Khalifa's attuned vocals, that elevate the production and make it a certified hit. 

It's also amazing seeing producers like NGHTMRE stepping out of the electronic music scene to produce for other artists, furthermore showcasing their production skills, displaying their name in front of a totally different audience and all in all trying something refreshing and different.
Let us know what you think of the single!