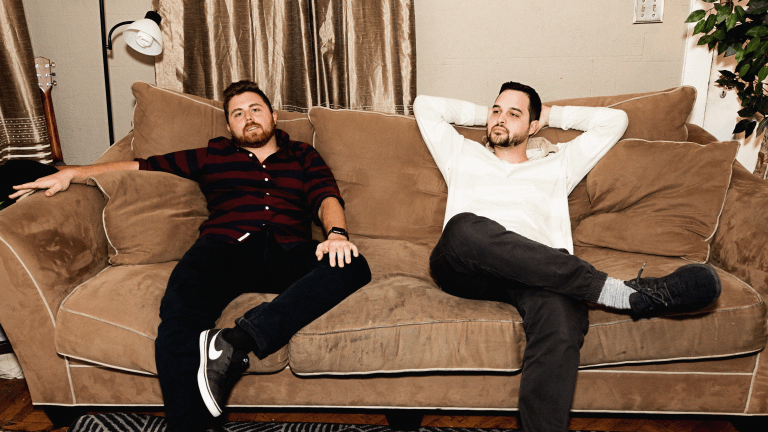 Popeska Announces Duo Project Vedado, Releases Debut Single
Popeska is setting himself up for a big year-end push.
Following his recent return, and release of a new single, Popeska (real name Ralf Popescu) is launching a new alias. The project sees Popescu and his friend Matt Petters, a vocalist and guitarist, joining forces in a duo venture called Vedado.
The new project, which Popescu teased at the beginning of September, now has its debut single attached to its name. "Messing Around" gives listeners a candid view of the project's direction. In true DIY fashion Vedado are taking ownership of the creative process from all directions including their aesthetics and songwriting.
The two originally started making music together as roommates. The location of their apartment, on Vedado Way, inspired the name of the project. Between their commonalities in circumstance and creative outlook, the two have rapidly stockpiled a trove of songs to be released over time.
The news of Vedado's development means Popeska will be especially busy. The Atlanta-based producer recently returned from hiatus with his recent solo single "I'll Be Here." That news also came with an announcement of a forthcoming album titled Ramblings. Suffice it to say, fans of Popeska will have a lot to look forward to in the months ahead.
FOLLOW VEDADO:
Facebook: facebook.com/vedadoway
Instagram: instagram.com/vedadoway
Twitter: twitter.com/vedadoway
Soundcloud: soundcloud.com/vedadoway