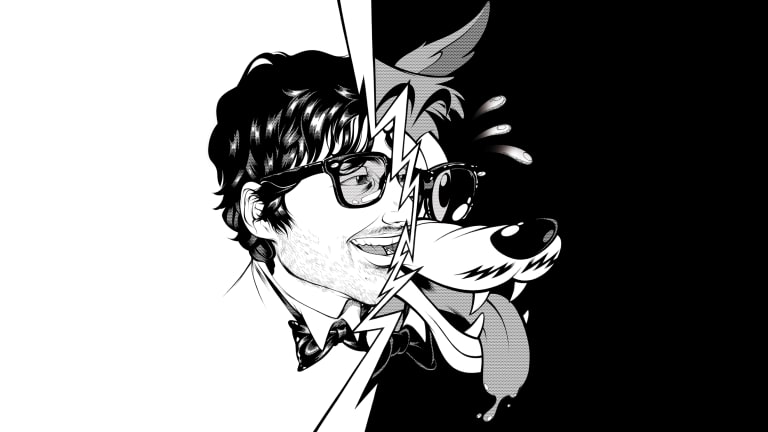 Sweat It Out Announce 10 Year Anniversary Vinyl, Celebrating The Legacy Of Ajax [Pre-Order]
Release Date: Friday, November 2018
Sweat It Out is celebrating it's 10 year anniversary, and thus celebrating the legendary Ajax. Ajax will forever be remembered as one of the most renowned, respected, loved, and influential DJs of the Australian dance community.  Sweat It Out began as a bedroom label, with the debut of the Gameboy / Gamegirl album 'Golden Ghetto Sex', and blossomed into the iconic label that it is today.  
With a total of 217 releases from 2008 to the present, the label is celebrating with a 12 track vinyl of Ajax's greatest accomplishments, and stand-out moments for the label. What makes this so special is that the opening track, is a previously unreleased Ajax single - 'I'm Hot' - one that Sweat It Out believes to be the perfect example of his lively personality and sense of humor.
TRACKLIST
SIDE A
Ajax - I'm Hot
Midnight Juggernauts - Shadows (Ajax Remix)
Twinsy - Back Of My Car
Northbrook - Move Your Body (Ajax Remix)
SIDE B
Gameboy / Gamegirl - Sweaty Wet / Dirty Damp
Monkey Safari - Those Dancing Days
Danny T - Mean Baby
What So Not - 7 Dollar Bill
SIDE C
RÜFÜS - Take Me
Parachute Youth - Can't Get Better Than This
Yolanda Be Cool & DCUP - Soul Makossa (Money)
Indian Summer - Grand Rapids
SIDE D
Crooked Colours - Come Down
Dom Dolla & Go Freek - Define
Motez - Promise Me
What So Not - Jaguar
This is a celebration of life and music, and something you will NOT want to miss. 
Check out the preview below and make sure to PRE-ORDER: SWEAT IT OUT 2008 - 2018 
Release date: Friday 2nd November 2018