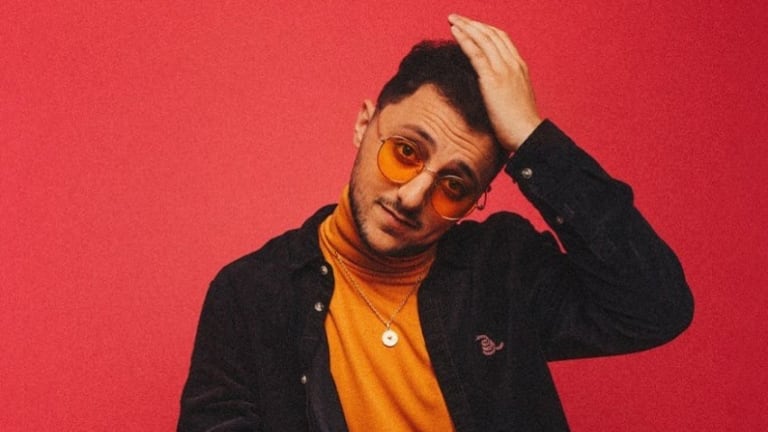 When we asked L.A.-based hitmaker Prince Fox (real name Sam Lassner) how he describes his sound, his reply was all too fitting: "Pop that knocks."
"Not The One," Prince Fox's newest single, has a glistening pop quality with hook-laden vocals and melodies from start to finish. When paired with a beat that will give you serious dance fever, this jam seriously has it all. 
For a more colorful description of "Not The One," we got a quote from Lassner himself. "I'd prolly describe it as Jimmy Eat World had a baby with Chromeo and Katy Perry on a bed of N64s," he said.
With a long history of dance remixes for artists like Sam Smith and Florence and the Machine, it's no wonder his originals have the innate quality to get stuck in your head and move your feet at the same time. His remixes for 3LAU, Cazzette, and SNBRN garnered significant notoriety in 2014, but he has been well ahead of the pack all along. Prince Fox was just a 12-year-old cub when he started writing songs (a skill many famed remixers and even well-known producers lack), and it shows.
Prince Fox is a triple-threat artist with real production chops, songwriting skills, and an unforgettable voice, all of which make this self-released single an instant classic by none other than the wild Prince Fox himself. Get your paws on "Not the One" for a dose of unadulterated pop that knocks.
Stream or Download Prince Fox's "Not The One" today!
FOLLOW PRINCE FOX:
Facebook: facebook.com/PrinceFoxmusic
Twitter: twitter.com/PrinceFox
Instagram: instagram.com/princefox
SoundCloud: soundcloud.com/princefoxmusic