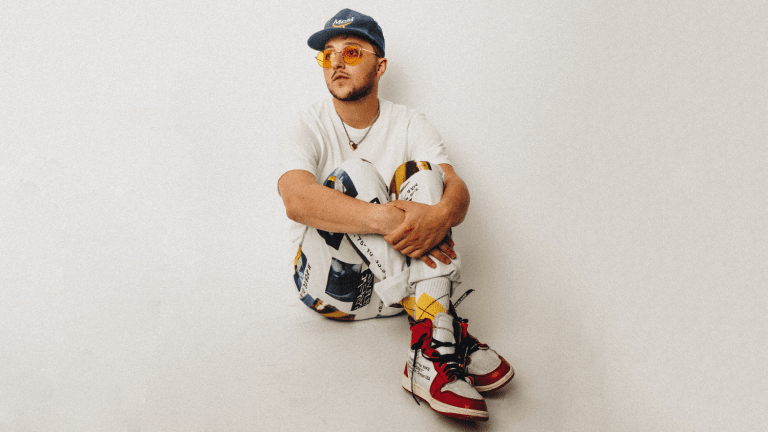 Prince Fox is Back and Breaking Hearts with "Same Love"
In the follow-up single to his most recent release, "Not The One," Prince Fox delivers a genuine heartbreaker.
Music plays an important role in the lives of lovers. Whether you can't find the words to say until you hear a song that lyrically hits that soft spot, or you just need a place to let your emotions expand outside of the mundane world and into melodies, it takes a great song – and a real songwriter – to get you there. 
Prince Fox knows everything about making hits and breaking hearts. His new release, "Same Love," is a shining example of how great songwriting can amplify electronic music into more human experience. Not only does "Same Love" have the suspenseful builds and climactic drops that scream main stage potential, but the lyrics will also play your heartstrings like a symphony. 
The verse from "Same Love" begins to uncover a deeper truth across a movement of magnetic intervals. It leads up to the gutting line, "it's not the same love after the breakup," and then jumps off into a massive instrumental hook that will make you believe synthesizers can cry. This track is a cure-all for those who are feeling crushed, but can also musically crush the ears of pretty much anyone.
Prince Fox is not afraid to make music meaningful. From his most recent release "Not the One" that will make you sick with dance fever to the tear-jerking intensity of "Same Love" to his forthcoming EP I Got U, he divulges a multitude of moods that offer much more to the listener than the average banger. 
With a history of successful vocal tracks including remixes for major pop acts like Florence and the Machine, it's clear that his passion for music is fueled by his appreciation for real songwriting. There's plenty of proof out there that Prince Fox is driven by love and navigated by brilliance. "Same Love" is part of what makes it evident.
Stream or Download Prince Fox's "Same Love" today.
FOLLOW PRINCE FOX:
Facebook: facebook.com/PrinceFoxmusic
Twitter: twitter.com/PrinceFox
Instagram: instagram.com/princefox
SoundCloud: soundcloud.com/princefoxmusic