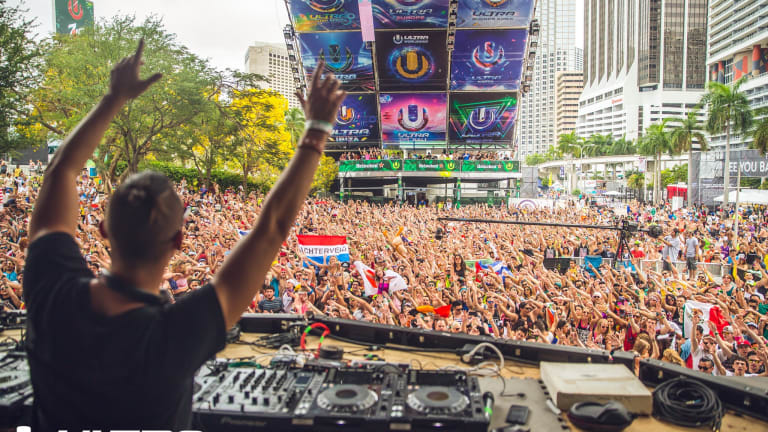 Purari and MAKJ Unleash the Beast with New Festival Smasher on Hardwell's Revealed Recordings [Premiere]
Revealed Recordings smashes its way into the 2019 festival season with explosive new single, "Beast" by Purari and MAKJ.
Launched in April of 2010 by Dutch DJ/Producer Hardwell, Revealed Recordings has a longstanding reputation as a key industry tastemaker in the realms of big room house, dance-pop, and electro house. That reputation was cemented by Hardwell's Dutch top 40 hit "Apollo" in 2012, as well as his U.K.-Charting single "Dare You" in 2014. Since that time, Revealed has been curating and releasing some of the biggest festival hits in the industry; Purari and MAKJ's fresh new record "Beast" is the latest monster of a tune to emerge from the vaunted audio vaults of Revealed.
Starting off with a barrage of fierce, high-pitched jabs that accelerate as the song progresses, "Beast" then issues a warning to listeners that they have "five seconds to terminate this tape." As the warning counts down, "Beast" clocks into overdrive and the fearsome, big room beat kicks into gear. A high-energy, uptempo pace sets the bar from the get-go, and as the fist-pumping anthemic synths enter the mix, it becomes strikingly clear why Revealed has stamped its "festival-approved" seal on Purari and MAKJ's huge new record.
Purari and MAKJ make for a truly beastly collaboration, to say the least, and we're now fully aware of where the apt title "Beast" originated.
Pre-Save "Beast" today and Stream or Download tomorrow.
FOLLOW MAKJ:
Facebook: facebook.com/MAKJOfficial
Twitter: twitter.com/MAKJ
Instagram: instagram.com/makj
SoundCloud: youtube.com/user/DJMAKJ

FOLLOW PURARI:
Facebook: facebook.com/puraridj
Twitter: twitter.com/puraridj
Instagram: instagram.com/puraridj
SoundCloud: soundcloud.com/purariofficial
FOLLOW REVEALED RECORDINGS:
Website: revealedrecordings.com/
Facebook: facebook.com/revealedrecordings
Twitter: twitter.com/RevealedRec
SoundCloud: soundcloud.com/revealed-recordings