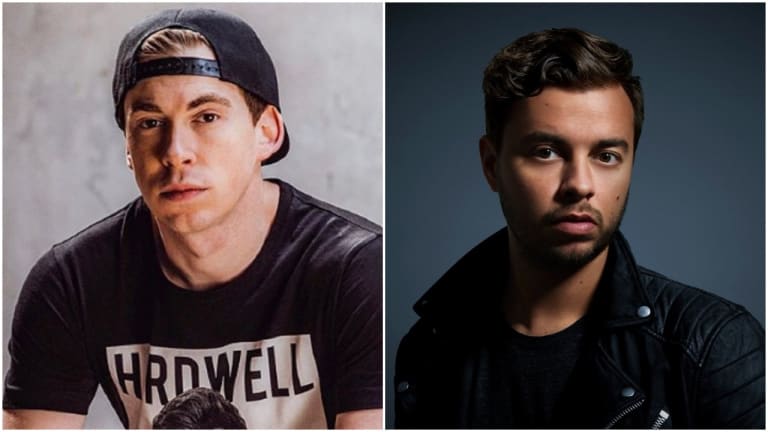 Longtime Collaborators Hardwell and Quintino Drop "Reckless"
Hardwell and Quintino's storied history continues with the release of their new single.
Though he hasn't been on the road for several months, Hardwell is maximizing his time off from touring as he adds another single with Quintino titled "Reckless" to his discography.
Long time fans know Hardwell (real name Robbert van de Corput) and Quintino (real name Quinten van den Berg) have a history of big room hits. The two have joined forces on two previous originals, "Woest" and "Baldagig," both released on van de Corput's Revealed Recordings. Beyond that, the two famously released a festival focused remix of J Balvin's chart-topping hit "Mi Gente" back in 2017.
After teasing "Reckless" earlier in the month, the collaboration has finally arrived in full by way of Spinnin' Records. Voluminous chords transpire into a twisting big room style lead with heavy kick drums holding as support. Reminiscent of their previous work together, "Reckless" is sure to satisfy fans of both artists in what could be described as a return to their foundational sound. 
Listen to the return of Hardwell and Quintino on their new single "Reckless" here.
FOLLOW HARDWELL:
Twitter: twitter.com/HARDWELL
Facebook: facebook.com/djhardwell
Instagram: instagram.com/hardwell
SoundCloud: soundcloud.com/hardwell
FOLLOW QUINTINO:
Facebook: facebook.com/djquintino
Twitter: twitter.com/quintinoo
Instagram: instagram.com/quintino
SoundCloud: soundcloud.com/quintino