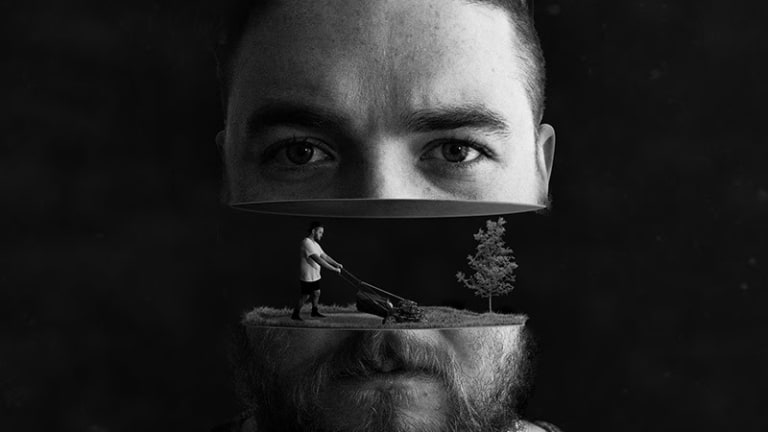 QUIX Releases "Giving Up" Feat. Jaden Michaels
Second Single from Forthcoming Illusions EP
Following the release of "Hero" with Vincent, QUIX is back with the second single from his forthcoming Illusions EP. "Giving Up (feat. Jaden Michaels)" arrives alongside the announcement of QUIX's much-anticipated headlining lllusions North American tour dates.
"Giving Up" is an emotional trap track with beautiful melodies and booming drops. As Michael's vocals build as do the drums, and that second drop...filthy! 
"So I believe I wrote about 5 different drops for this track, some of them were cool but not fitting for this vocal and overall feel of the song... I especially wanted this track to be remembered with it having a powerful first drop and a hard second drop. In the end, I'm very happy with how this came out and i'm please to say that I have many more songs on the way!" - QUIX
His Illusions tour will span from coast to coast, starting in Seattle in Washington on October 26th at Freaknight Halloween Festival and stopping in cities ranging from Vancouver on November 9th, to Atlantic City in New Jersey on November 24, Holy Ship! in January, and more.
Full Illusions Tour Dates: 
Fri-Oct-26 - Seattle, WA - Freaknight Halloween Festival
Sat-Oct-27 - San Bernardino, CA - Escape Halloween Festival
Wed-Oct 31 Orlando, FL - ZBTerror Halloween
Wed-Nov-07 - Winnipeg, MB - OV Club
Fri-Nov-09 - Vancouver, BC - Celebrities
Wed-Nov-14 - Orlando, FL - Celine
Thu-Nov-15 - Washington, DC - Soundcheck
Sat-Nov-17 - Kansas City, MO - Aura KC
Wed-Nov-21 - Clearwater, FL - Shephard's Beach
Fri-Nov-23 - Minneapolis, MN - Loft at Skyway Theatre
Sat-Nov-24 - Atlantic City, NJ - Premier at The Borgata
Wed-Nov-28 - Salt Lake City, UT - Energi Wednesdays at Sky
Fri-Nov-30 - Los Angeles, CA - Academy Nightclub
Sat-Dec-01 - Denver, CO - Temple Denver
Sat-Dec-08 - Atlanta, GA - Believe Nightclub
Fri-Dec-28 - Dallas, TX - Lights All Night Festival

2019
JAN 05 – 09 - Port Canaveral, FL - HOLY SHIP! 12.0
QUIX
Website / Facebook / Twitter / Soundcloud / Spotify / YouTube / Instagram

DIM MAK
Online / Facebook / Twitter / Soundcloud / Spotify / YouTube / Instagram