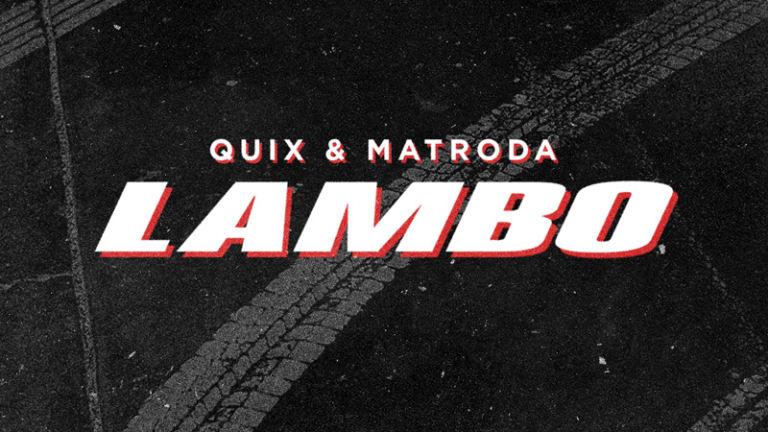 QUIX & Matroda's "Lambo" Will Make You Break Out Your Bass Face [LISTEN]
This dark, invigorating bass track might just become your new favorite.
New Zealand based producer and DJ, QUIX, has already had an extremely busy year performing at various shows and festivals around the globe including EDC Las Vegas, Nocturnal Wonderland, and Miami Music Week. Since his first North American tour in 2017, he has hit the ground running and perfected his unique bass sound with hit releases including his Heaps Cool EP.
Croatian-raised producer and DJ, Matroda, has harnessed his classical training in violin, drums, and keyboard and transformed it into amazing bass house music.  Tracks like "Get Down" with Wess and "Dat Vibe Pt. 2" have gained him a large audience at shows worldwide.  This summer, he'll be embarking on a tour around Australia and New Zealand.
When these two amazing producers come together, their different styles of dark bass meld perfectly.  Released via Dim Mak, Steve Aoki's independent record label, "Lambo" is three minutes and fifty seconds of pure exhilaration.
The track begins with a haunting, jungle-like soundscape before deep synths creep their way into the accelerated tempo.  The song builds before dropping into a cacophony of detached synths and percussion, featuring occasional mysterious laughter.  Classical strings and piano bridge the two darker drops, giving the track a truly dynamic element.
Turn up your volume and listen to the track below, or click here.
QUIX: Facebook, Twitter, Instagram