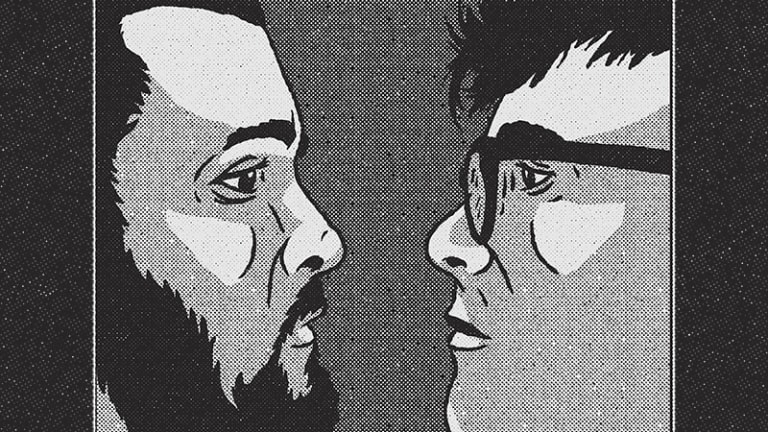 QUIX & Vincent Unite for New Trap Piece "Hero" [Listen]
Vocals from David Shane add a brighter, melodic element to this heavy trap track.
QUIX, from Aukland, NZ is a DJ and bass producer.  When he was younger, he started learning to play the drums and got into production a few years ago.  Last year, he went on his first North American tour and has also toured in various countries around the world.  He has also performed at multiple festivals including Electric Forest, Shambhala, and Bassrush.  Following the release of his Heaps Cool EP, he has dropped various singles including "Fatality" and "LAMBO", a collaboration with Matroda.
Hailing from Canada, 22-year-old Vincent is an extremely innovative producer and DJ that blends trap, future bass, and more.  His breakthrough, "Anax", led to various remixes such as Alison Wonderland's "U Don't Know" and RL Grime's "I Wanna Know" feat. Daya.  His tracks have had play counts in the millions.  Playing alongside artists such as Boombox Cartel and Luca Lush, he's currently preparing to play at Dancefestopia in early September.
Out today, Quix and Vincent have brought their forward-thinking production skills together to form the massive new release "Hero".  With passionate vocals from David Shane, the production within this track is so complex that new elements can be heard every time the song is listened to.
The track opens with an almost hip-hop sounding backing before a soft piano melody introduces David's smooth vocals.  "No, I ain't gonna be your, be your hero" echoes as the percussion increases and the sound amplifies, leading to the dark drop.  This trap-filled chorus has deep bass but is also accompanied by a high-pitched instrumental melody.  David's vocals return for the second chorus before the second, dirtier drop.
For other listening options, click here.
Keep up with these two amazing artists and view their upcoming tour dates below.
QUIX: Facebook, Instagram, Twitter