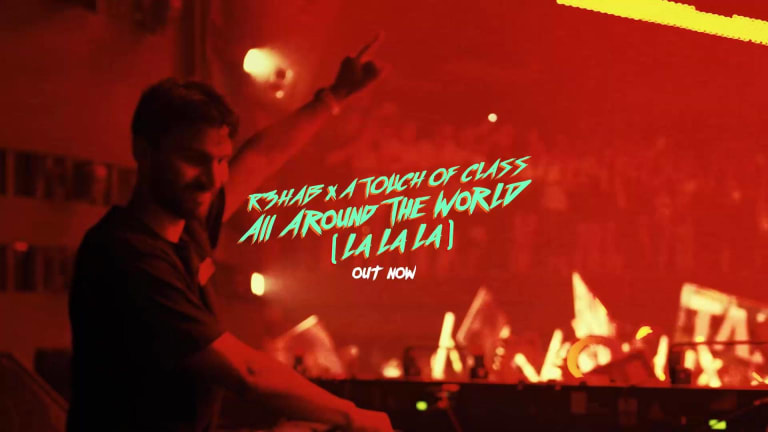 R3hab Remakes 2000s Hit "All Around The World" with A Touch Of Class
R3hab beckons back to days of early Eurodance with a fresh mix of ATC's "All Around The World" featuring A Touch Of Class.
Fadil El Ghoul, professionally known as R3hab, dropped his third single of 2019, "All Around The World" featuring A Touch Of Class. The Dutch DJ is a master at giving beloved songs a second life, and he doesn't disappoint with this newest track, released under his own record label CYB3RPVNK.
If the song elicits nostalgia, then you're calling back to the song of the same title by Eurodance group ATC, released in 2000. "Around The World (La La La La La)" charted around the world, even the US Billboard Charts.
El Ghoul remade turn-of-the-century track for today's club with a funk house bass line. A Touch Of Class and ATC are in fact one and the same; the group now operates under the unabbreviated name. As the feature credit suggests, El Ghoul collaborated with the original group to make this revamped track.
In the song's complementary music video, viewers won't see ATC make a guest appearance. The DJ instead literally takes viewers "All Around The World" on his recent Asian tour this past year. 
"All Around The World" follows the DJ's sold-out North American tour of "The Wave," in addition to stream-garnering official remixes for Kygo and Charli XCX. 
FOLLOW R3HAB:
Website: djr3hab.com
Facebook: facebook.com/r3hab
Twitter: twitter.com/R3HAB
Instagram: @r3hab
Soundcloud: soundcloud.com/r3hab