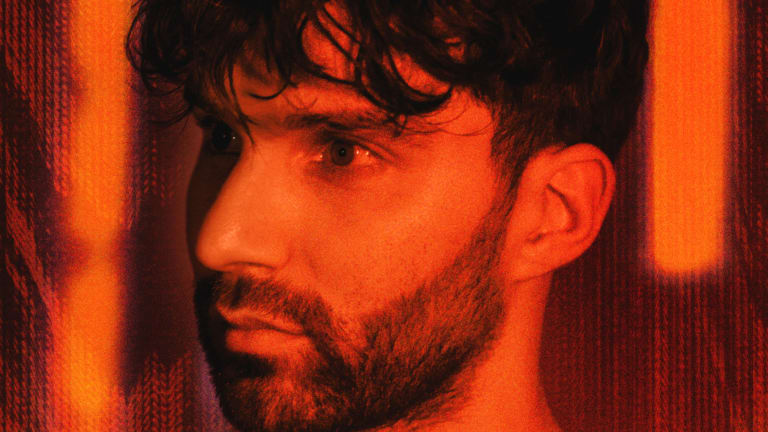 R3HAB & Jocelyn Alice Release Radio Silence EP and Remixes
Including Remixes from King Arthur, Rainer & Grimm And More on R3HAB's label CYB3RPVNK
Dutch producer R3HAB (born Fadil El Ghoul), shows his chill side on the newly released Radio Silence EP - which features a single of the same name from his recent sophomore album The Wave. "Radio Silence" showcases Canadian pop singer Jocelyn Alice, whose stunning vocals combine with organic instrumentals to weave a relatable tale of loneliness and escapism. El Ghoul is now back with a six-track remix album featuring Ryan Riback, King Arthur, Rainer + Grimm, D-Wayne, and Matthew Hill. 
The original track highlights an emotional guitar progression looped with poppy, angsty vocals. The build is mostly vocal, with atmospheric sounds and a piano accompaniment. The drop has a house groove with the four-on-the-floor kick. Riback stays true the original while adding a trop-house spin. King Arthur ramps it up a bit with a faster tempo; minute in and we are transported into an eclectic house track that gives the original a lot more edge. 
Rainer + Grimm set themselves apart from the get-go. They have a contrasting take on the tropical house that Riback delivered. It's a lot more funky and dark in the best way possible. D-Wayne starts out with a pulsing house groove and fat drums. Alice's vocals are decorated by reverb-heavy echoes and a bass-heavy drop that makes this a true standout. Finally, the Matthew Hill remix follows the traditional deep house formula to great effect. Its dance quality pairs perfectly with Alice's enchanting vocals. 
Canada's Jocelyn Alice is a soulful vocalist and songwriter with a bent toward electronic, R&B-tinged pop. Initially, the Calgary native came to the public's attention at age 16 when she finished as runner-up on the televised Canadian vocal competition Popstars. After the television show wrapped, Alice began working with producers in Los Angeles, eventually settling into her role as a session vocalist. She most recently was featured on a track with BRKLYN and Fairlane on "Things I've Learned."
Over the last seven years, the Dutch/Moroccan R3HAB has been building a formidable grassroots following. He's circuited the globe's best clubs all without the backing of a formal record label. In 2017, El Ghoul independently released his debut album Trouble through his imprint CYB3RPVNK, which amassed over 300 million streams globally and officially established himself among electronic music's heavy hitters. He made number 12 on DJ Mag's Top 100 list in 2018, topping the charts with tracks like "Lullaby" and "Hold On Tight." On his sophomore album, The Wave, El Ghoul revealed a more complex, emotional and experimental layer of himself, telling the world that there is still much more to come. 
R3HAB will kick off his "The Wave" North American tour on February 2nd, hitting iconic venues such as Echostage in Washington DC, Mezzanine in San Francisco and The Belasco Theater in Los Angeles, to name a few. See the full list of dates and grab your tickets here. 
FOLLOW R3HAB:
Facebook: https://www.facebook.com/r3hab/
Twitter: https://twitter.com/r3hab
Instagram: https://www.instagram.com/r3hab/
SoundCloud: https://soundcloud.com/r3hab
FOLLOW JOCELYN ALICE:
Facebook: https://www.facebook.com/iamjocelynalice/
Twitter: https://twitter.com/iamjocelynalice
Instagram: https://www.instagram.com/iamjocelynalice