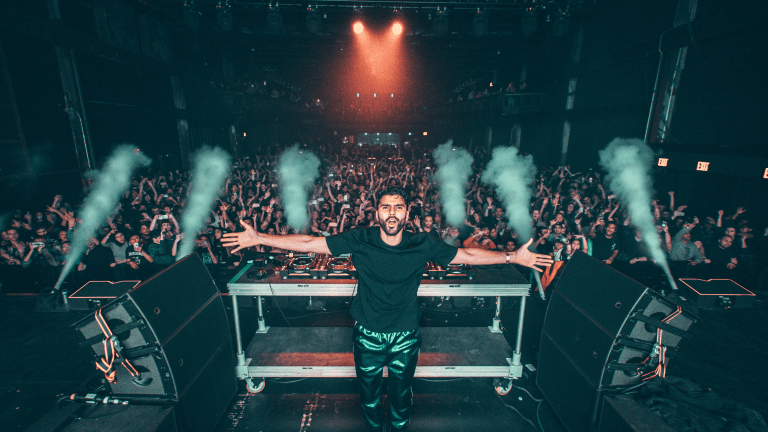 R3hab Bolsters "Treehouse" by James Arthur with High-Energy Remix
R3HAB gives his signature melodic, electronic lift to his remix of James Arthur's single.
R3hab (born Fadil El Ghoul) brings high energy in his remix of "Treehouse" by English pop singer James Arthur.
No matter the genre, El Ghoul gives all his remixes a melodic, electronic lift. "Treehouse" is no exception. Arthur's piano-led original carries the message that it's okay to not be okay, because what happens after is of real importance. El Ghoul retains that hopeful sentiment while instilling it a new life with a carefree, more upbeat drop.
This remix is one of many in El Ghoul's hot streak this year. Already, the Dutch DJ has delivered over 15 remixes, in addition to a U.S. tour and album drop.
2012 X-Factor winner James Arthur follows a similar successful trajectory. Spotify recently awarded him a disc for reaching 1 billion streams with his global hit, "Say You Won't Go." He's one of only 10 artists ever to achieve the milestone.
FOLLOW R3HAB:
Website: djr3hab.com
Facebook: facebook.com/r3hab
Twitter: twitter.com/R3HAB
Instagram: instagram.com/r3hab
Soundcloud: soundcloud.com/r3hab