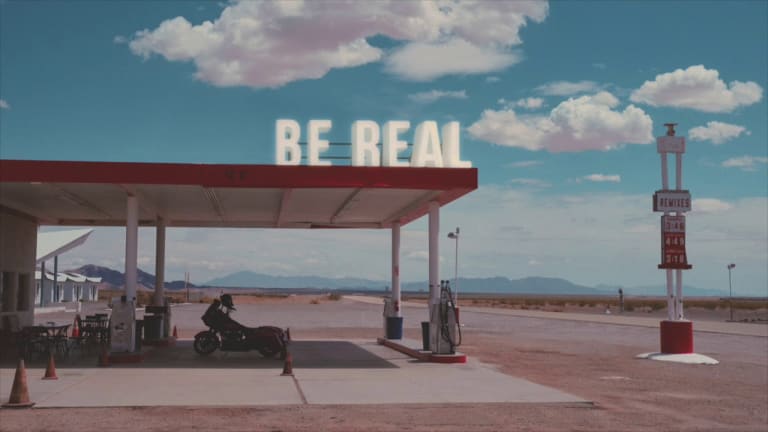 EDM.com Premiere - Satin Jackets & Kenny Gold "Be Real" Remixes
Rasmus Faber & Metaxas "Be Real" gets the double remix treatment!
A catchy melody can be eternally unshakeable. When Rasmus Faber and Metaxas came out with 'Be Real' last year, it was an instant classic. With over 20 Million streams and counting since its release, the single has had untouchable staying power. Just to make sure this timeless groove never quits spinning in your mind, Majestic Casual is releasing a double-dose remix EP presenting Satin Jackets and Kenny Gold. This package does the original hit justice with two absolutely gorgeous renditions you can experience here on EDM.com for the 'Be Real' remix EP's much-anticipated premiere.
The first remix on the Rasmus Faber and Metaxas 'Be Real' remix EP is a silky-smooth remix from German nu-disco producer Satin Jackets. The pleasantly deep feeling Satin Jackets introduces to the dreamy vocals of the original makes it a perfect soundtrack for your most enjoyable moments, whether you're up for a daydream or a nightcap.
The second remix on the EP is an impressive one for breakthrough artist Kenny Gold. Lavish as his name suggests, the beauty of this remix's melody shines through brilliantly with a low end that'll spark a little shuffle in your step.
Rasmus Faber brings a lot of personal power to the studio, with a 15-year history of sonically superior originals and collaborations including team-ups with deadmau5, Kaskade, Candi Staton, Axwell and Pete Tong. When Rasmus Faber's dance music mastery paired with the pop-savvy expertise of Metaxas, 'Be Real' hit the mark with a massive audience that is sure to expand even further with its remix EP release.
Satin Jackets and Kenny Gold have taken 'Be Real' to surreal new heights. We proudly present the EDM.com exclusive premiere: Rasmus Faber and Metaxas' 'Be Real' Remix EP.
FOLLOW METAXAS:
Facebook: facebook.com/metaxasmusic
SoundCloud: soundcloud.com/metaxasmusic
Instagram: instagram.com/metaxasmusic 

FOLLOW RASMUS FABER:
Facebook: https://facebook.com/rasmusfaber
SoundCloud: https://soundcloud.com/rasmusfaber 
Instagram: https://instagram.com/rasmusfaber
Twitter: https://twitter.com/rasmus_faber
FOLLOW SATIN JACKETS:
Website: http://www.satinjackets.de 
Facebook: http://www.facebook.com/satinjackets 
SoundCloud: http://soundcloud.com/satinjackets 
Twitter: http://twitter.com/SatinJackets