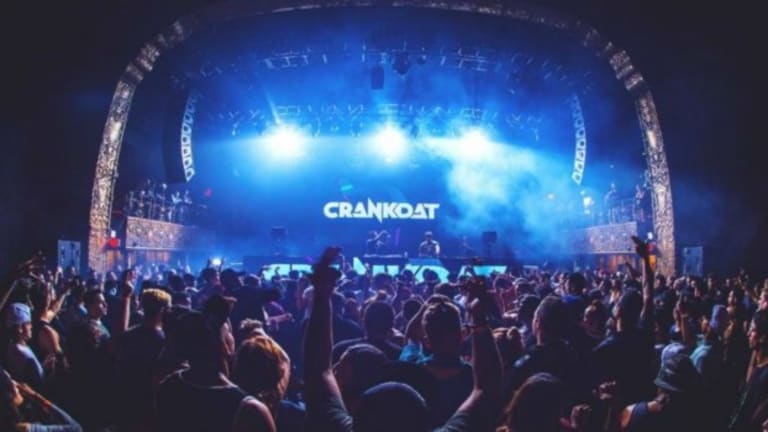 CRANKDAT TAKES ZEDS DEAD'S "RATCHET" FOR A DUBSTEP SPIN [LISTEN]
Crankdat remixes a Zeds Dead classic.
Zeds Dead's "Ratchet" is around 4 years old now. The trap anthem made waves on its release, being played out by prominent artists like Jack U. And, transcending time, it highlights the duo's seamless ability to explore and dominate any genre they touch.

Today, the track received an official remix from Crankdat, a rising artist in the world of bass music. As the title indicates, the "re-crank" is designed to take the tune for a dubstep spin.
Wasting no time, Crankdat dives into the drop 20 seconds into the song. Nothing to complain about though. The intro, albeit brief, is executed well enough to not feel rushed.
Keeping the soul of the original alive, Crankdat perfectly utilizes its sounds for the drop. Switching the tempo and certain elements of the soundscape, he gives it a dubstep feel. The second drop, ditching the original Zeds Dead synth work, favours a more abrasive soundscape. The variation is welcomed though, adding to the enticing atmosphere of the remix.
Stream below:
Also, here's what Crankdat had to say about the track:
"One of the first records I heard when I got into trap music was "Ratchet" by Zeds Dead. 4 and a half years later, I wanted to give the track a 2017 update. I had the idea while I was on vacation in August, and even though I promised myself I wasn't going to work on music that week, I did this remix anyway! Since I haven't dropped anything heavy in a while, I know you guys are gonna like this. Happy Crankday!!!-C"