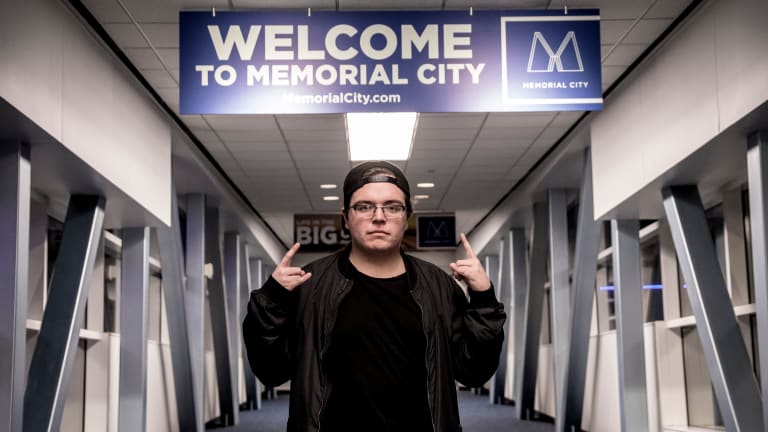 Ray Volpe Reinvents his 2017 Track, "Mind Games"
The Long Island-born producer revisits his single two years later to deliver "Mind Games VIP."
If anything's been proven through the chaotic energy of 2019, it's that a lot can happen in a short span of time. This sentiment has reigned especially true for the young bass prodigy Ray Volpe. Though the dedicated producer has been officially releasing music since 2013, he's made an evergreen impression on the bass community in more recent years. Today, the 22-year-old producer has traveled back in time to his 2017 EP, Reality, and returned with a reworked version one of its tracks, "Mind Games VIP." 
Volpe has spent nearly the entirety of this year building anticipation for the single's release. He first teased the track in a tweet dating back to January 28th. It soon after became a staple of his live sets. Since then, Volpe has shared snippets of the VIP via Twitter every few months.
"Mind Games VIP" opens with the same hypnotizing, yet calming synths, as well as Volpe's signature "Volpetron" sample as used in the original. As the track builds to the drop, listeners may immediately notice the difference in intensity and Volpe's production style. The new track proves to be a testament to Volpe's ever-changing and growing mastery of sound design.
Since the release of Reality, Volpe has dropped three additional EPs as well as a plethora of singles. With his arsenal of originals, as well as official remixes for artists like Marshmello and Zomboy, Volpe has demonstrated over the years the commitment it takes to have a flourishing career. Fans can expect to hear more VIPs from him in the future, as he has already teased a "Programmed to Love VIP" for early 2020. 
"Mind Games VIP" is available on all streaming platforms today. Listen to it here. 
FOLLOW RAY VOLPE:
Facebook: facebook.com/rayvolpemusic/
Instagram: instagram.com/rayvolpe/
Twitter: twitter.com/rayvolpe
Soundcloud: soundcloud.com/rayvolpemusic