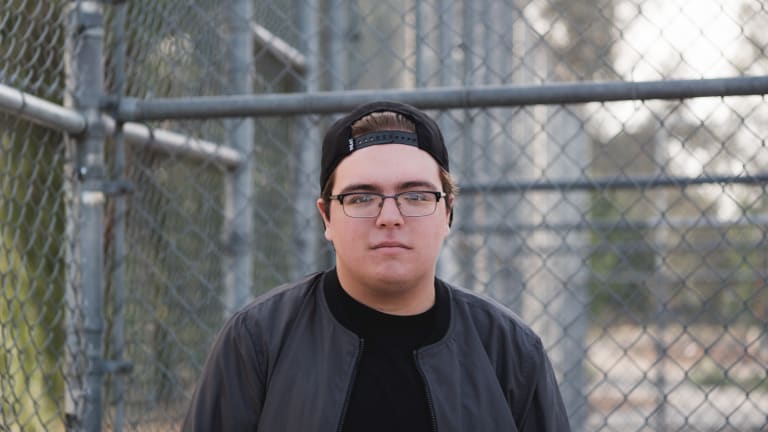 Ray Volpe's Vocals Shine on His Latest Heavy EP, 'Reality'
The Dubstep up-and-comer is on a whole new level!
Ray Volpe has undoubtedly been one of Bass music's hottest up-and-comers in 2017; something that has been a long time coming. He began producing at the age of 12, started being supported by Excision in 2014, joined Getter on his Wat The Frick tour around the US and also signed with SLAVALL about a year ago; the management company behind artists such as Getter, Borgore, and Pouya.
Fans have already gotten a taste of his upgraded, versatile style with recent releases like "Rescue Me", "Spirit Squad" and his remix of Marshmello's "Ritual", however, his newly-released EP "Reality" is the project he seems to have out in the most creative energy.
This highly anticipated EP is a 4-track long showcase of maturity and artistic progression. Ray Volpe doesn't hold back on attention to detail, playful melodies interplaying with heavy synths and - of course - his own vocals. First heard on "Bipolar" from his 2016 EP, they are more powerful than ever; and one can hear Ray's emo/post-hardcore past had a strong influence on them.
The first three tracks are pure madness, bringing in Ray Volpe's expressive vocals over melodic yet powerful instrumentals, before his signature heavy synths take over for a number of interesting drops and twists. The closing track "Hunt Me Down" however, has him explore a pure melodic arrangement; a track that leans more towards Future Bass, but refuses to be confined by one specific genre.
As a whole, this EP shows how far Ray Volpe has progressed as an artist, but also acts as a promise to the fans: the 20-year old producer is just getting started and is shooting for the stars.
Follow Ray Volpe:
Facebook: https://www.facebook.com/rayvolpemusic/ Twitter: https://twitter.com/rayvolpe Instagram: https://www.instagram.com/rayvolpe/ Soundcloud: https://soundcloud.com/rayvolpemusic