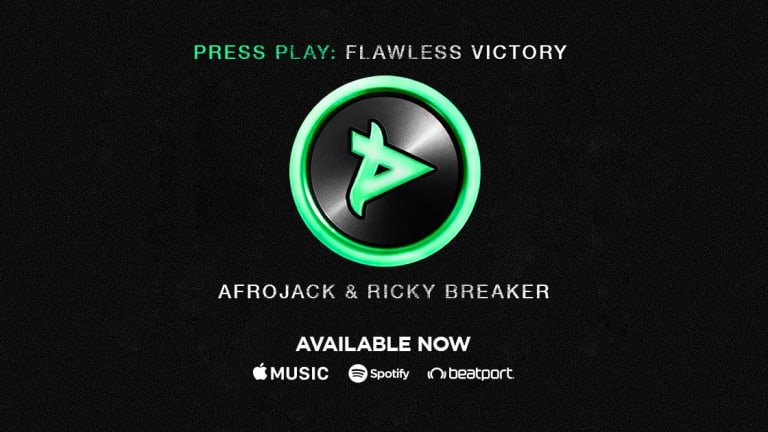 Ricky Breaker & Afrojack Release New Song "Flawless Victory"
One of the best collaborations we've hea
With a new song titled Flawless Victory in collaboration with Afrojack released August 31, Ricky Breaker is back with a flawless new song ready to put everyone on the dance floor. Played at Tomorrowland 2018, the track encompasses everything special about electronic music. With hard hitting drum rhythms, energetic melodies, and wonderful sound design, every single element of the track comes together beautifully in order to create something truly unique.
Ricky Breaker's path to success has been celebrated with constant success in the electronic dance music scene, as well as long periods of endurance filled with hard work and persistence. Having grown up in the South American country of Suriname, his ambition to become a successful dancer was realized in the Netherlands at a hip-hop house in Amsterdam. But having felt restricted by dance, he immediately turned his passion to the music industry.
Without a permanent residence at the time, Ricky was constantly perfecting & refining his talent in order to rise within the ranks of the Dutch music scene. During an electronic production class which he enrolled in, the talented prodigy spent multiple months experimenting with audio & engineering skills, which later lead to a residency at the notorious club Vie in Amsterdam.
With Ricky being the apprentice of Afrojack, one of EDM's most established DJs, it comes as no surprise to learn that the two worked frequently in the future - and even released on the Wall Recordings label imprint. New releases and projects are on the come up with artists like American Idol's Jessica Sanchez, Meaku & Teffler and many more.
The track is undoubtedly scheduled to become one of the hardest hitting tracks of 2018 due to it's incredible production level. You can stream it on Spotify HERE.