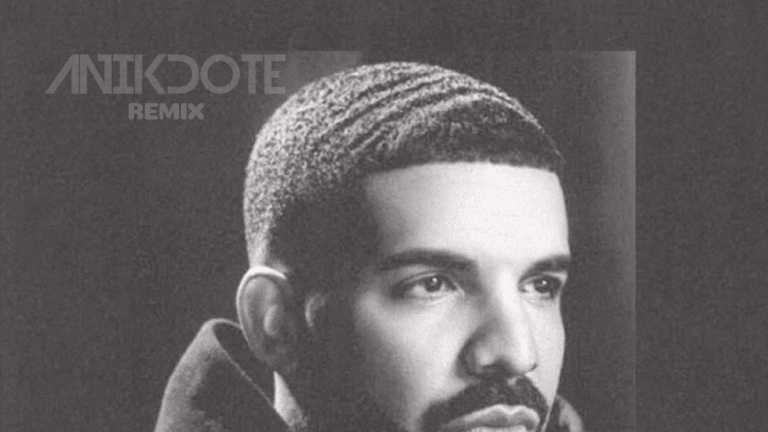 EDM.COM REMIX OF THE WEEK 006: Drake X ANIKDOTE
"Drake - Blue Tint (Anikdote Remix)"
After this weeks Drake-mania insanity, including the outrageous takeover of every official playlist on Spotify, we felt like we'd be missing out on the party if we didn't make this special episode of EDM.com's 'Remix of the Week' about Drake as well!
If you haven't heard of Anikdote, it's about time you did. At only 23 years of age, this unsigned young producer is quickly building a name for himself as a first-rate producer, a top-notch remixer, and an energetic performer to boot.
Known for his unique blend of Hip-Hop, Trap, and Electro, Anikdote strives to perfect a unique and ever-evolving sound that reflects his love and passion for his music, as well as that of his fans. Never one to turn from a challenge, Anikdote was also enlisted to create an original work for the Amazon Original Series "The Coeds" - the end result being his latest single release, "The Wonk".
With tour dates across Europe, an upcoming stadium performance in South Korea, as well as releases with many of the biggest music curators such as NoCopyrightSounds, Trap Nation, and BBC Radio 1xtra, Anikdote has already built himself quite the resume, and that doesn't even include his massive streaming numbers (35 Million on YouTube, 8 Million on Spotify).
We're expecting a lot more great music from Anikdote, we've even been told that he's planning to release a huge string of tracks every other week starting very soon... hang tight and check out his remix of Drake's "Blue Tint" in the meantime!
Follow Anikdote:
https://soundcloud.com/anikdotemusic
https://www.facebook.com/AnikdotePage
https://twitter.com/ANIKDOTE_MUSIC
https://www.instagram.com/anikdote_music