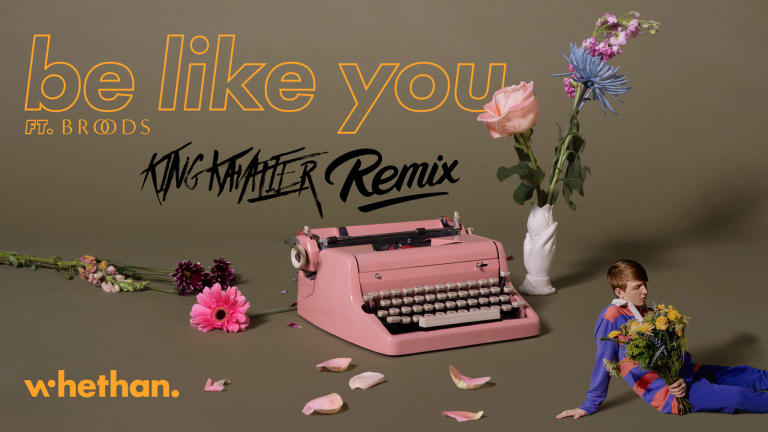 EDM.COM REMIX OF THE WEEK 003: Whethan X King Kavalier + RMND
"Whethan - Be Like You (ft. Broods) [RMND x King Kavalier Remix]"
For the third edition of EDM.com's "Remix of the Week", we're thrilled to bring you King Kavalier & RMND's remix of Whethan's "Be Like You".
This 'Remix of the Week' perfectly combines Whethan's rich melodies and finely-honed pop sensibility with King Kavalier's heavier, dance-infused style - not to mention a sultry sprinkle of classic instrumentation. Be sure to check it out below!
King Kavalier has been hard at work the last few months, churning out incredible remixes and original music alike, and scoring feature placements with many industries most influential curators such as Trap Nation and CloudKid.
In terms of official remixes, King Kavalier's recent spin on Bishop Briggs' "River" was released officially on Teleport / Island Records, and has racked up nearly 500k streams on Spotify in under a month.

It also just so happens that King Kavalier put out an original release this Monday on Lowly Palace entitled "Bad Drugs" - you should definitely give it a listen, as it's already picking up major steam and is set to be a huge milestone for King Kavalier!
Follow King Kavalier:
https://soundcloud.com/kingkavalier
https://www.instagram.com/kingkavalierofficial/
https://twitter.com/kingkavalier
https://www.facebook.com/kingkavalier/