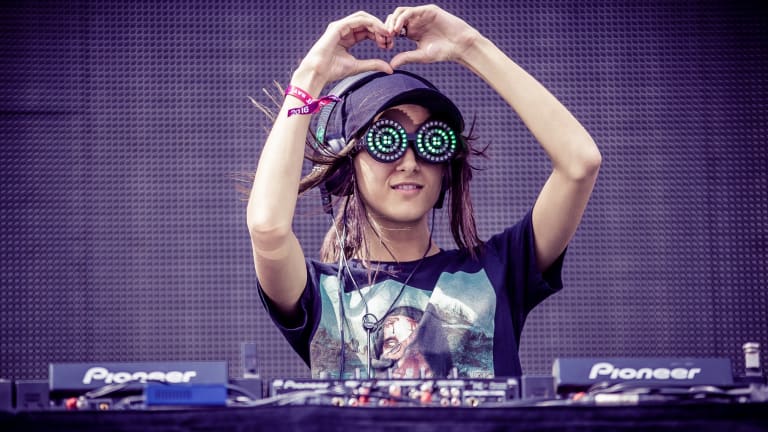 Rezz Shares Tracklist of Upcoming EP, Beyond the Senses
Rezz has a six-song EP coming down the pipeline.
Rezz left her eager fan base wondering what may be in the works after she teeased "somethin [sic] coming" last week. "Space Mom" has now revealed plans to release a six-song EP titled Beyond the Senses, and it's expected out July 24th, 2019.
A listing for the effort went up on iTunes, including the full tracklist with a runtime of roughly 19 minutes. Among its entries are her highly anticipated Underoath collaboration, "Falling;" a Deathpact collaboration titled "Kiss of Death;" and "Your Soul Will Never Be Released" - the track she and Sayer have teased time and again.
For that matter, Rezz (real name Isabelle Rezazadeh) has hardly remained quiet about the EP itself. In February, she shared with her fans that she was working on the effort, although she held off on sharing its title or those of the songs making up its tracklist.
Find the full tracklist for Beyond the Senses below, and pre-order it on iTunes here.
1. Dark Age
2. Falling (ft. Underoath)
3. Kiss of Death (with Deathpact)
4. STRESS (with EDDIE)
5. Your Soul Will Never Be Released (with Sayer) 
6. Lonely (ft. The Rigs)
FOLLOW REZZ:
Facebook: facebook.com/OfficialREZZ
Instagram: instagram.com/officialrezz
Twitter: twitter.com/OfficialRezz
SoundCloud: soundcloud.com/official-rezz