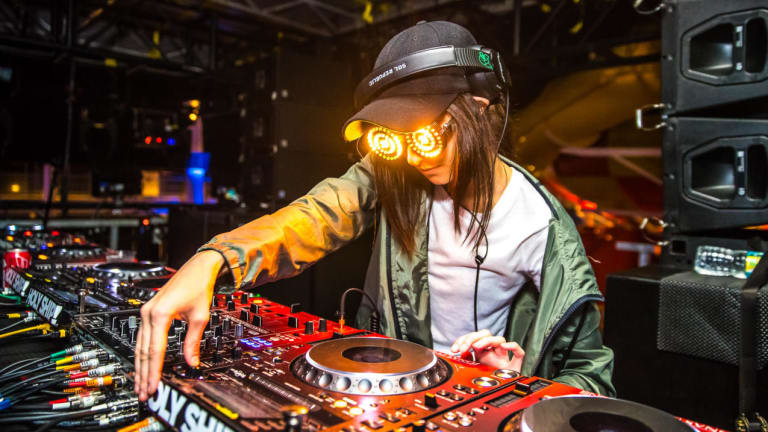 Rezz Releases Blanke Collab "Mixed Signals"
Rezz' collaboration with Melbourne talent Blanke hints at The Glitch Mob influences.
A collaboration between Rezz and Blanke has found its way to their collective fan base. The former artist had teased the track's title and album art a couple days ago, and now "Mixed Signals" is out on all platforms.
"Mixed Signals" encapsulates a seamless blend of both Rezz and Blanke's signature styles. Both artists' dissonant iterations of the downtempo genre can be distinctly heard in the track. That of the former artist is more present in each buildup while that of the latter artist shows through in each drop.
Rezz (real name Isabelle Rezazadeh) is closing out the year with a wealth of new music under her belt. Although a newer fixture of the EDM landscape, Blanke (real name JP Orchison) may see his own star rise in 2019 in the wake of "Mixed Signals." The single arguably marks his highest-profile collaboration to date.
"Mixed Signals" by Rezz and Blanke is out now via REZZ Music Inc. Stream or download it across platforms here.
FOLLOW REZZ:
Facebook: facebook.com/OfficialREZZ
Instagram: instagram.com/officialrezz
Twitter: twitter.com/OfficialRezz
SoundCloud: soundcloud.com/official-rezz
FOLLOW BLANKE:
Facebook: facebook.com/pg/blankemusic
Twitter: twitter.com/blankemusic
Instagram: instagram.com/blankemusic
SoundCloud: soundcloud.com/blankemusicau