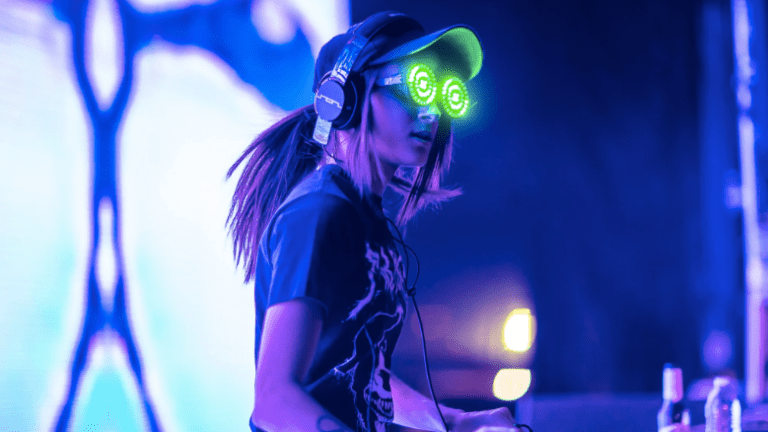 Rezz Shares New Single "Dark Age" Ahead of Upcoming Album
Gearing up for the release of Beyond the Senses, Rezz shares a song from the EP.
Now that Rezz has revealed an expected release date for her upcoming EP, she's gone ahead and shared one of the songs from the effort. The lead single from Beyond the Senses has arrived in the form of "Dark Age," a song that sees the Canadian DJ/producer attempt to fuse her signature sound with unexpected influences.
A syncopated drum pattern meets with a post rock-reminiscent guitar melody in the first several measures of "Dark Age." When the drop hits, it embodies the dark downtempo style for which Rezz (real name Isabelle Rezazadeh) has garnered worldwide renown. With each release, the ever-popular talent proves that her style can meld well with with a wide variety of sonic elements.
Following a debut EP titled Insurrection on Nest HQ, Rezazadeh made her big break with the 2015 release of a single called "Serenity" via deadmau5' record label, mau5trap. In the time since, she's amassed a diehard global following that happily refer to themselves as a cult.
Beyond the Senses by Rezz is expected July 24th. Pre-order the EP via iTunes here.
FOLLOW REZZ:
Facebook: facebook.com/OfficialREZZ
Instagram: instagram.com/officialrezz
Twitter: twitter.com/OfficialRezz
SoundCloud: soundcloud.com/official-rezz