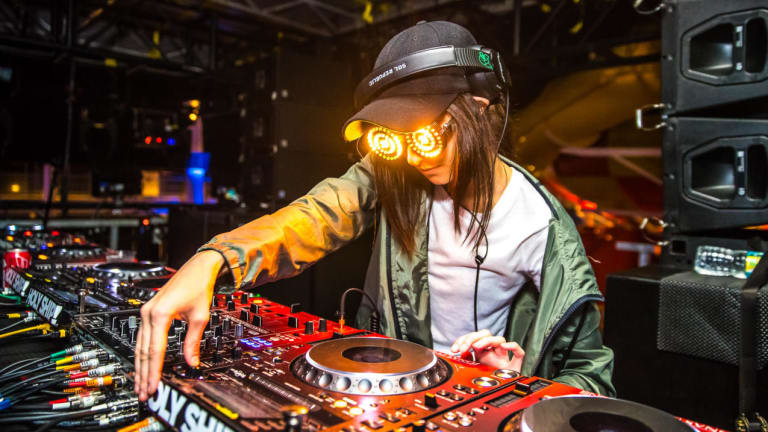 Rezz Debuts Unreleased Single During South Side Ballroom Performance
Based on Rezz' tweets, fans speculate that the song might be a Deathpact collaboration on her upcoming EP.
With her next EP only a couple months out, Rezz looks to be stoking fan excitement for the endeavor while on tour. The Canadian DJ/producer treated her audience at South Side Ballroom in Dallas, Texas to the live debut of one of her as-yet-unreleased singles.
Rezz (real name Isabelle Rezazadeh) announced the track over the mic, revealing that she had never played it before. As can be heard in the roughly one-minute clip, a cacophonous buildup leads to one of her trademark dissonant midtempo drops.
Rezazadeh's Twitter activity may shed light on some of the details of the single. After the latter producer retweeted it, she replied with kiss and skull emojis. She perhaps alluded to "Kiss of Death" - track #3 on her upcoming EP, Beyond the Senses, which is listed as a collaboration between the two artists. 
The remainder of Beyond the Senses is due out July 24th and can be pre-ordered via iTunes here. Rezz will continue her tour with a performance at Backwoods at Mulberry Mountain in Ozark, Arizona on May 31st.
FOLLOW REZZ:
Facebook: facebook.com/OfficialREZZ
Instagram: instagram.com/officialrezz
Twitter: twitter.com/OfficialRezz
SoundCloud: soundcloud.com/official-rezz