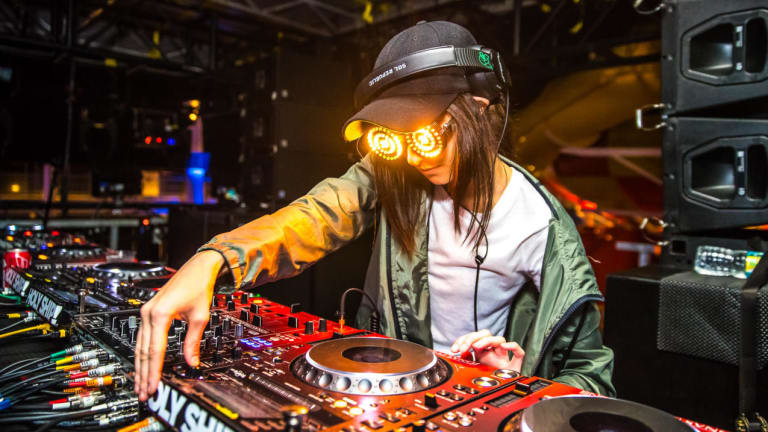 Rezz Releases Long-Awaited Remix of Porter Robinson's "Divinity"
Porter Robinson's 2014 single got the Rezz treatment.
From when she first brought it up to when she finally debuted it live, Rezz piqued the interest of EDM fans the world over with the prospect of another Porter Robinson remix. Now, the Canadian DJ/producer has offered up her rendition of his 2014 single, "Divinity."
Rezz (real name Isabelle Rezazadeh) kept the source material's serene melodies somewhat intact through the first minute or so of her arrangement. Soon enough, however, Amy Millan's angelic vocal gives way to the slow march of Rezazadeh's trademark sawtooths. By and large, her remix pays homage to the original while still exhibiting her signature style.
Robinson's major break came several years before that of Rezazadeh, but both artists appeal to a fan base with similar sensibilities. When EDM newcomers begin to outgrow homogenized festival music, they often come to favor the music of either artist.
The Rezz remix of Porter Robinson's "Divinity" featuring Amy Millan is available for free download here.
FOLLOW REZZ:
Facebook: https://www.facebook.com/OfficialREZZ/
Instagram: https://www.instagram.com/officialrezz
Twitter: https://twitter.com/OfficialRezz
SoundCloud: https://soundcloud.com/official-rezz