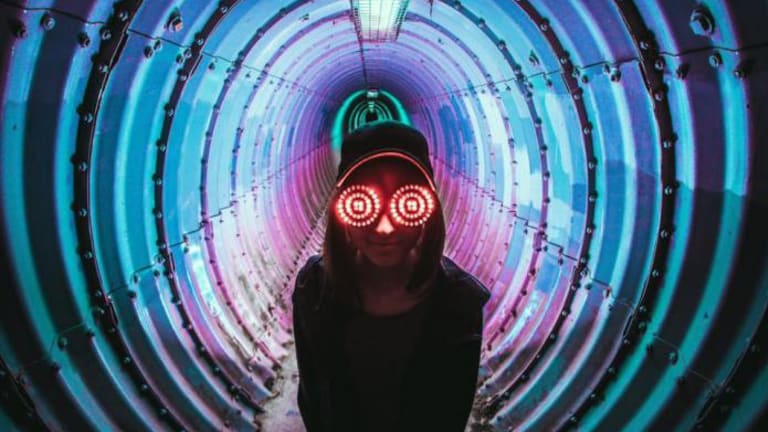 Rezz Unleashes Melodic ID at Rezz Rocks
Rezz punctuated the inaugural Rezz Rocks at Red Rocks Amphitheater with a track debut.
Leave it to Rezz to make most of the EDM world feel FOMO after last weekend. Not only did "Space Mom" sell out the first-ever Rezz Rocks at Red Rocks Amphitheater in Morrison, Colorado - she took the opportunity to test out new music.
The as-yet-unnamed ID encapsulates a markedly more melodic iteration of the Rezz (real name Isabelle Rezazadeh) sound. A somewhat Glitch Mob-reminiscent chord progression rings out atop one of her signature downtempo drum patterns with an artful amount of noise incorporated for good measure.
If you ask us, Rezazadeh's dance moves make the clip. Shout out to the attendee with a steady enough hand to capture such crisp video:
Following her explosion into the EDM spotlight over the past few years, other artists have begun to emulate Rezazadeh's signature sound. Deathpact is perhaps the most noteworthy. The anonymous producer collaborated with her on "Life & Death" two months ago, and last week released a similar track titled "Formality."
The day after Rezz Rocks, Rezazadeh returned to Austin to perform at the second weekend of Austin City Limits Music Festival. After a short break in her schedule, she will resume touring with a set at Suwanee Hulaween in Live Oak, Florida on Friday, October 26th.
H/T: Your EDM
FOLLOW REZZ:
Facebook: https://www.facebook.com/OfficialREZZ/
Instagram: https://www.instagram.com/officialrezz
Twitter: https://twitter.com/OfficialRezz
SoundCloud: https://soundcloud.com/official-rezz