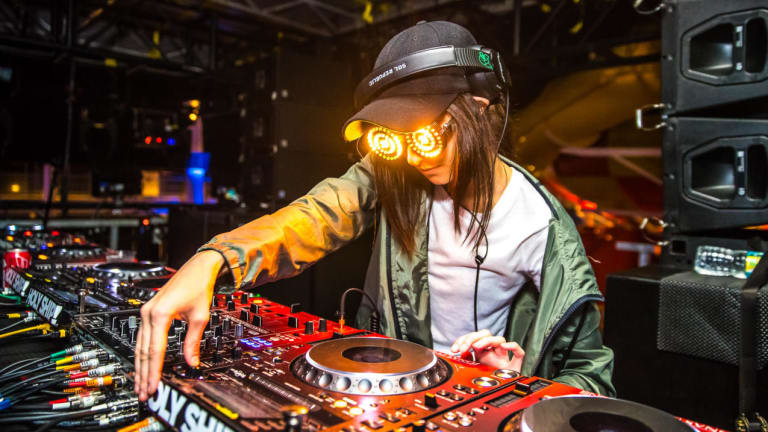 Rezz Drops Raucous Underoath Collab "Falling"
Rezz shared her long-awaited Underoath collaboration at last.
Rock/EDM collaborations have been all the rage as of late, what with artists like Sub Focus even jumping onboard. Fans have known that Rezz had a song featuring Underoath on the tracklist of her upcoming EP for some time now, and she's treated them to "Falling" ahead of the effort's full release.
Signature Rezz (real name Isabelle Rezazadeh) hallmarks are apparent in "Falling" from its onset, but the Tampa, Florida post-hardcore sextet's sound is prevalent as well. Underscoring Spencer Chamberlin's high-pitched vocals is a drum pattern faster than that of most other Rezz songs, but the menacing bass line holds true to her broader discography.
Beyond The Senses will arrive in full on July 24th, and Rezazadeh has also released "Dark Age" from the EP prior to its release. The other four songs on the effort are titled "Kiss of Death," "STRESS," "Lonely" and "Your Soul Will Never Be Released."
In the meantime, stream or download "Falling" by Rezz featuring Underoath across platforms here.
FOLLOW REZZ:
Facebook: facebook.com/OfficialREZZ
Instagram: instagram.com/officialrezz
Twitter: twitter.com/OfficialRezz
SoundCloud: soundcloud.com/official-rezz