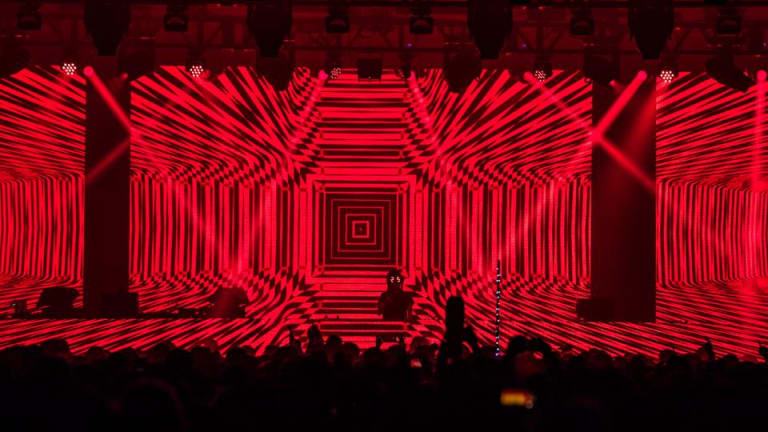 It's "Witching Hour" As Rezz Abducts Us For A Dark Twisted Sonic Adventure
The first track off Rezz's upcoming sophomore album, "Certain Kind Of Magic."
A haunting melody greets you. Sinister sounds lead the way, and you don't feel quite alone. Rezz lurks through the soundscape. She embeds herself into the song with a cryptic style that's unmistakably hers.
A swift ominous crescendo signals the assault. The bass kicks in. It roars. Snarls.
You're trapped in Rezz's world.
She pulls the strings here, sprinkling the pulsating bass with dark overtones for good measure. A relentless onslaught of sound straight out of the underworld.
Aptly titled "Witching Hour," the hypnotizing track is the first official release off Rezz's upcoming sophomore LP, "Certain Kind Of Magic." Slated for an August 3rd release on Deadmau5' mau5trap record label, the album is fast approaching, and the anticipation is starting to thicken.
The tracklist boasts exciting collaborations with talented up-and-coming producers alongside a slew of Rezz originals, some of which fans have been eagerly awaiting for quite some time.
If "Witching Hour" is any indication, we're in for quite a ride. The album looks to encapsulate Rezz's eerie spell-binding persona, exploring spooky sounds through a theme that's delightfully horrific. We'd expect nothing less from Rezz, of course.

Stay tuned as she is set to drop more tracks off the album throughout the summer, leading to the big August 3rd release date.