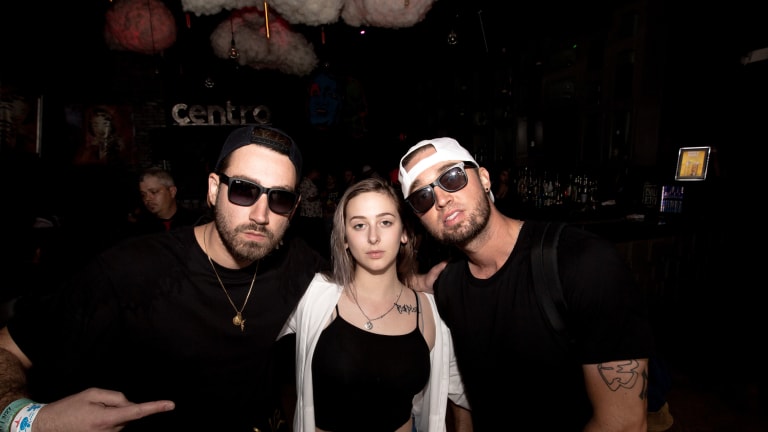 Rich DietZ Unleash House Heater "Neighborhood" ft. YamDice
Rich DietZ and YamDice have a dance floor destroyer on their hands.
With house back on the rise of late, it can be difficult for producers to stand out but Rich DietZ has a sound so fresh they cut through the noise. The duo have delivered with their new single titled "Neighborhood," featuring YamDice that provides the soundtrack for a night out on the town.
A rumbling, gravelly bass line sets the tone for "Neighborhood" right from the start, with chops of YamDice's edgy vocal refrain ringing out overhead. The duo's clever use of sound effects will surely appeal to any house head on a dance floor where it's cued up, and the drop sets the feet of all in attendance into motion.
Rich DietZ first met in 2012 and then inaugurated their current project in 2016, blending elements of house, hip-hop and rock into a cohesive yet eclectic style. Thus far in 2019 they've released house bangers "All My FriendZ" and "Talk Dirty."  
"Going to festivals is all about the music and meeting new people," said Rich DietZ regarding their newest single, "Neighborhood." "We met YamDice at Imagine Music Festival last year and immediately clicked. A few months later the three of us sat down in the studio; we laced up some sounds, she said some words, and 'Neighborhood' was born."
Stream or download Rich DietZ' "Neighborhood" featuring YamDice here.
Follow Rich DietZ:
Facebook: facebook.com/RICHDIETZOFFICIAL
Twitter: twitter.com/richdietzmusic
Instagram: instagram.com/richdietzofficial
SoundCloud: soundcloud.com/richdietzofficial