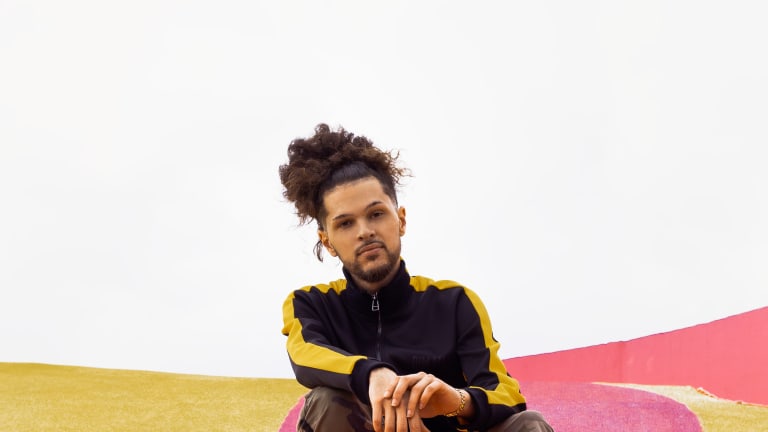 Ricky Remedy taps TITUS for "Sometimes"
Ricky Remedy has returned with a banger for his growing fan base. The Miami producer grew up heavily influenced by not only his Cuban heritage, but the wave of hip-hop that surrounded him. Having only started making beats in 2006, the 26-year-old remembers recording friends who would rap to popular songs on his dad's computer, eventually getting tired of covering that was already out.
Fast forward to 2019, the Grammy-nominated Latin artist has collaborated with all of music's elites, from Travis Scott to Diddy to Lil Wayne. With a style meshing both hip-hop and electronic music, the Dim Mak signee always tries to include elements of each style in his production. His style can range from heavy and aggressive to chill and melodic at the same time.
Now, he unleashes a new record titled "Sometimes" featuring TITUS, the second single off Remedy's forthcoming Over The Counter EP. This follows last month's "Body Bag" featuring Smokepurpp. 
Speaking on his creative process, he stated, "When I make beats for other artists to potentially feature on, I always make it open for all kinds of artists to mesh with. Writing this particular beat didn't take me any longer than an hour and a half, it definitely constructed itself in a way."
In fact, Remedy has been a fan of TITUS since he saw him featured on a fellow DJ's friends' song. "He has such a dope voice and flow that I really gravitate towards," he went on. "Over a year back, I sent a pack of 10 beats for TITUS to work on. He sent several songs back, 'Sometimes' being one of those songs. They were all awesome. I definitely plan to work with TITUS a lot more."
Follow Ricky Remedy:
Facebook: facebook.com/OfficialRickyRemedy
Twitter: twitter.com/RickyRemedy
Instagram: instagram.com/rickyremedy
SoundCloud: soundcloud.com/rickyremedy