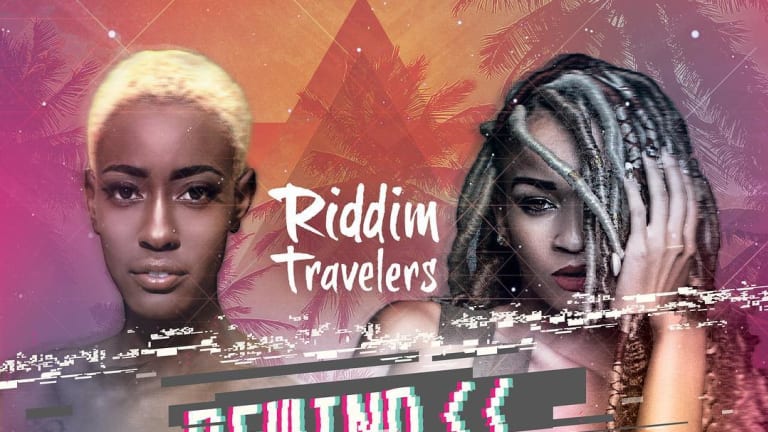 Dance Meets Dancehall in "Rewind," A Sensual, Smoldering Hit from Monom Records
Caribbean Music has had a massive impact on the evolution of dance music. "Rewind" is a perfect example of why.
Throughout the last half decade the influence of Caribbean music on the evolution of dance, and even on pop music as a whole, has been completely undeniable. From mega-hits like Rihanna and Drake's "Work" to Skrillex and Justin Bieber's "Sorry" - as well as countless other fantastic dancehall, dub, and reggae-inspired records - Caribbean vibes have become pervasive throughout the world of music, and this infusion couldn't be more exciting.
This influence has rarely been more clear than in Riddim Travelers' new release, "Rewind," on Monom Records. Combining the legendary production chops of platinum hit-maker Alexx Antaeus (Riddim Travelers) with the sensual vocal work of Atlanta-based soulstress Cherae and Jamaican singjay Dutchess, "Rewind" captures the essence of a club-ready dancehall record, while simultaneously embracing the tight structure and solid construction necessary for an FM radio hit.
Dripping with a sensuality sure to tantalize the ears and mind of the listener, Dutchess and Cherae's vocal performance on "Rewind" serve as the ideal complement to each other, creating a perfect sonic contrast that will leave you craving more. Dutchess comes on strong, rapping in her seductive Jamaican accent, while Cherae provides a soothing serenade in her sultry, R&B-infused style; a battle of styles that is both mysterious and erotic.
One thing is sure about Riddim Travelers' "Rewind;" the repeated refrain of "Hey DJ, play my song…" perfectly captures our feelings about this record. Let's rewind and play it again!!
Stream or download "Rewind" across platforms here.
FOLLOW ALEXX ANTAEUS:
Facebook: https://www.facebook.com/alexxantaeus
Twitter: https://twitter.com/alexx_antaeus
Instagram: https://www.instagram.com/alexx_antaeus
SoundCloud: https://soundcloud.com/monom_records
FOLLOW CHERAE:
Website: https://www.cheraeleri.com
Twitter: https://twitter.com/cheraeleri
Instagram: https://www.instagram.com/cheraeleri
SoundCloud: https://soundcloud.com/cherae-leri
FOLLOW DUTCHESS:
Instagram: https://www.instagram.com/dutchess.charm