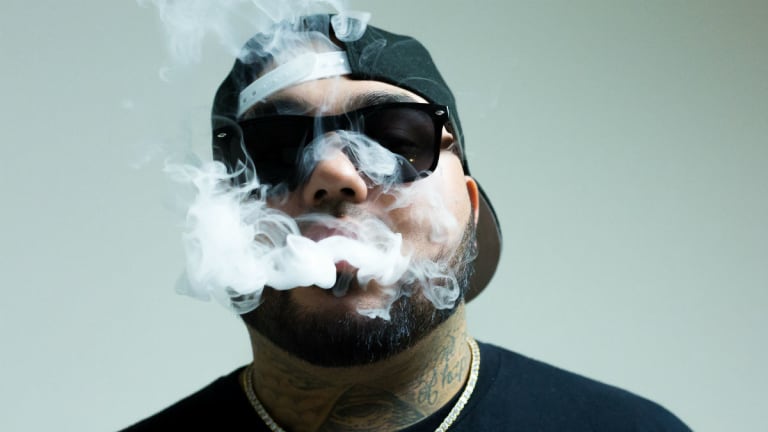 Riot Ten Returns with Hype Or Die: Genesis EP
Are you ready to ride the rail with Riot Ten?
Riot Ten (real name Christopher Wilson) has been an unstoppable dubstep force since his anthem, "Rail Breaker," found it's way into countless bass music sets in 2018. Wilson's tunes "Fuck It" with Sullivan King and "Headbusta" with Milano the Don made rounds in the festival circuit as well, making Riot Ten one of the most notable up-and-comers in the bass music scene. 
Earlier this year Wilson dropped his EP, Hype Or Die: The Dead, which was filled with massive collabs with the likes of Arius, Rico Act, and DJ Paul. Now, the dubstep kingpin is back with a new package of heaters via DIM MAK.
Titled Hype Or Die: Genesis EP, Wilson's latest effort packs a heavy punch. It adds to his already heavy rotation of firepower that's riddled with dubstep bangers. His collaborative works on the project include tunes with Lit Lords, Krimer, Virus Syndicate, Messanian, and a handful of other talented artists. Trust us, you'll be hearing these tracks in plenty of sets over the next few months.
On the Hype Or Die: Genesis EP, Wilson said:
"This is the most excited I've ever been about a body of work. I really feel like the energy is the embodiment of my musical journey and I couldn't be happier with it. I also got to feature vocals from some of my favorite artists too, so I'm beyond excited for the world to hear it. And a very special thanks to everyone who was a part of the process."
Stream or download Hype Or Die: Genesis EP by Riot Ten across platforms here.
Follow Riot Ten:
Facebook: https://www.facebook.com/RiotTen/
Twitter: https://twitter.com/RiotTenMusic
Instagram: https://www.instagram.com/riottenmusic/
SoundCloud: https://soundcloud.com/riotten