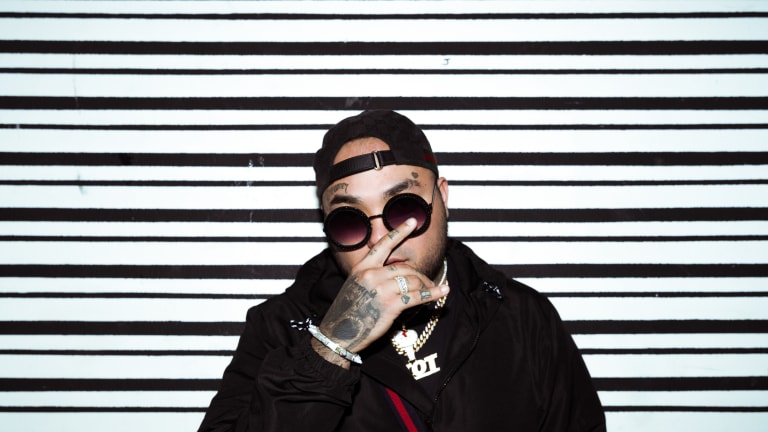 Riot Ten Releases Debut Studio Album Hype Or Die: Nightmares on Dim Mak
SAYMYNAME, YDG, Titus, and others assist Riot Ten in powering through the album on tracks like "Glocks," "Hyphy" and "Bodies."
One of bass music's favorite artists, Riot Ten, has released his debut studio album Hype Or Die: Nightmares on Steve Aoki's revered Dim Mak record label. The album comes in the midst of Riot Ten's world tour, which ends in 2020. 
Hype Or Die: Nightmares takes no time at all to dive into the craziness. "Mayhem (Intro)" opens the album with fistful of ear-scratching sound design, grungy percussion, and inexcusable transitions. 
SAYMYNAME, YDG, Titus, and others are continue powering through the album with Riot Ten on tracks like "Glocks," which did see a release earlier last week, "Hyphy," and "Bodies." Riot Ten spares no time to rest, and it's up to you to keep up with the complete madness. 
On the topic of the album, he said:
"This album is literally who I am as a musician. It means everything to me. I've put out countless EPs over the last three years, way too many singles to even count, so to finally deliver a full length album is a defining moment for my career and growth as an artist. This album will showcase my roots, as well as my energy, and I can't wait to share it with the world."
Riot Ten has had an incredibly busy and charitable year. In May, he organized his own festival for the first time in his hometown of El Paso, Texas. After the devastating shootings in El Paso, Texas and Dayton, Ohio, he sprung into action to aid the affected families and organized a charity show in El Paso. He donated 100% of the total $20,000 to the victims' families. With Riot Ten's continued community efforts and heavyweight music, he will continue to change the world.
Follow Riot Ten:
SoundCloud: soundcloud.com/riotten
Facebook: facebook.com/RiotTen
Twitter: twitter.com/RiotTenMusic
Instagram: instagram.com/riottenmusic