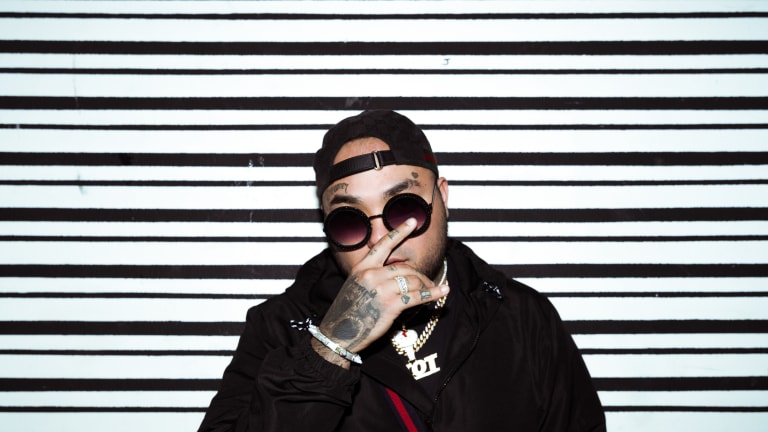 Riot Ten Unveils "Hype Or Die: Emergence" EP on Dim Mak
When Riot Ten tells you to get hyped, you do it.
The bass music titan known as Riot Ten has emerged from quarantine to present his following with a call to action: get hype or die. The new 7-track EP, titled Hype Or Die: Emergence, incorporates elements of hardstyle, future bass, Latin instrumentation, and more, all wrapped up neatly with his classic dubstep drops. It's his first multi-track release since his debut studio album Hype Or Die: Nightmares.
Last month, EDM.com caught up with Riot Ten, who shared that we're "going to hear some of the heaviest music [he's] ever produced." Turns out, he wasn't lying.
Featured on the record are previous releases "Ultimate" with Shaquille O'Neal and T-Wayne, and "Save You" with Whales and Megan Stokes. The new singles "Bring It Back" with DirtySnatcha and "Buck" with Bok Nero both showcase his love of heavy bass with grimy trap elements. He ends the EP with special VIP versions of both "Save You" and his 2017 hit "Rail Breaker (feat. Rico Act)," which is the track that put him on the map in the bass community. 
"I wanted to create something that was different from my previous bodies of work, yet still embodied that 'Hype Or Die' aura," Riot Ten said in a press release. "I named my EP 'Emergence,' due to the chaos in the world now coming to light. It is symbolic of how many have felt for some time now..and so we have risen. I stand in solidarity with those fighting injustice." 
The El Paso native has been making the most out of quarantine, participating in our Label Wars gaming tournament, Excision's Couch Lands, and the first-ever North American drive-in music festival. According to our interview with him, we could also be receiving a Riot Ten house music EP this summer, so stay tuned. 
FOLLOW RIOT TEN:
SoundCloud: soundcloud.com/riotten
Facebook: facebook.com/RiotTen
Twitter: twitter.com/RiotTenMusic
Instagram: instagram.com/riottenmusic