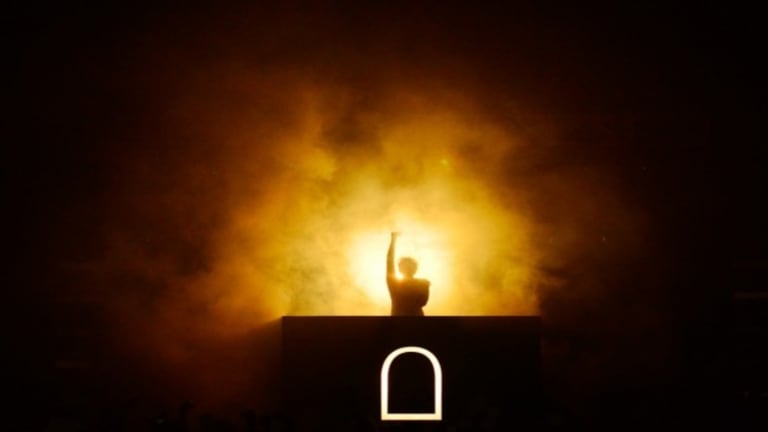 RL GRIME MAKES HIS RETURN WITH INCREDIBLE NEW TRACK "REIMS"
RL album incoming!
The trap god is back!
It's been awhile since we heard new music from LA producer RL Grime. While he was featured on a collaboration with Skrillex and What So Not, "Waiting," a few months ago, we haven't heard solo production from RL since the astounding "Aurora," released in April 2016.

But the wait is over.
Yesterday, out of nowhere, RL Grime dropped a brand new track--free to download! "Reims" is absolutely stunning, showcasing his versatility as an artist as well as his fine-tuned production skills. The genre-defying song, encapsulating elements of future bass and trap, provides listeners with a lush and celestial soundscape. It makes you feel like you're falling from the sky while being suspended in gravity at the same time, a truly moving and cinematic song. What's more, the powerful drums and chill-inducing drop are signature RL Grime--leaning more towards his emotional hits like "Because of U" and "Golden State." Although the track isn't the hard-hitting trap many fans were expecting, it is nevertheless an impressive song, and truly highlights his seamless ability to blend genres and blow minds 
Have a listen below:
Accompanying the track is a mind-boggling visualizer on his website, and the following press release:
as u may or may not know, for the better part of the last 2 years i've been quietly working away on my second album. can't explain how excited i am to begin sharing what i've been working on. thank u for the support over the last few years. lots of exciting things coming this year - here's to the next chapter-henry
Yeah, for those of you who didn't know, an album is in the works! It's been well over 2 years since his debut album, Void, which cemented his status as the best trap artist in the game. You can bet "Reims" will be on his upcoming album, which is expected to drop this year--hopefully sooner rather than later!