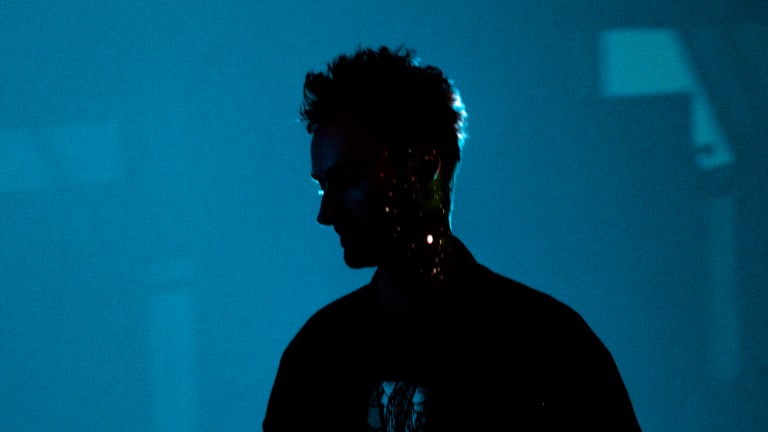 Robot Koch Explores The Unknown In New Album, Sphere Out Takes
German producer Robot Koch delves into the nothingness of space in search of inspiration for his powerful new album, Sphere Out Takes.
The concept of space has captivated the mind of German-born, Los Angeles-based composer and producer, Robot Koch (real name Robert Koch), an artist who has been deeply enthralled by space's nuanced and multifaceted implications in music since he was a young child.
"One of my childhood memories is me sitting at my mom's piano and just pressing a random note while holding down the sustain pedal and just enjoying how the sound reverberated in the body of the piano and in the room," he has said. "I loved the decay of the sound in space, how it slowly rings out."
Robot Koch's most recent release and the natural follow-up to his past album Sphere, Sphere Out Takes is a comprehensive body of work that just so happens to include songs originally written for but ultimately left out of Sphere. That said, these songs are not an inch less immersive or cinematic than those on Sphere – it would be a serious mistake to refer to these tracks as leftovers. In fact, some of the songs in Sphere Out Takes have a highly unique astronomic presence; in the words of Koch, "Certain songs didn't blend in on the album [Sphere], maybe because they needed to stand on their own."
Similarly to its predecessor, Sphere Out Takes conveys an immersive sci-fi-inspired mystique, replete with eerie sounds that bring to mind an inexplicable and otherworldly presence – a perfect example being the uncanny and otherworldly sounds heard throughout the aptly-titled song "Another World." Another track from Spheres Out Takes, "Data Religion," channels a sinister, post-human dystopia, a sonic miasma of industrial sound design that brings to mind a dark and haunting atmosphere.
From these tracks alone, it's clear that Koch is a longtime fan of science fiction films, and draws significant inspiration from the genre in the creation of his music.
"I got into science fiction as a kid, everything about space travel, aliens and otherworldly sounds really sparked my imagination," he said. "I grew up on '80s sci-fi movies – like the original Star Wars trilogy, Alien, and Blade Runner. I just adore soundtracks and the cinematic aspect of music generally."
That said, Koch is also careful to incorporate a variety of lush, organic sounds that feel very relatable and human. For example, "Movement I" relies on rich piano and strings, interspersed by what sounds like an unidentified woman's soft and nearly indistinguishable mumblings.
Koch's music strives to maintain a balance between the familiar and the alien, an inherent conflict that is present throughout the album, both between and within each song, In the words of BBC's Bobby Friction, "it sounds like artificial intelligence discovering religion."
Sphere Out Takes is an album with tremendous depth and nuance, and there is, of course, hidden darkness found within those depths. Much like the darkness one perceives in the night sky, Koch fearlessly explores these dark pockets that separate stars, sounds, and ultimately feelings. In his summation of the album, Koch notes, "The space around things, the nothingness of space, fascinates me and I seek that space in my work too, the right amount of reverb around a sound, making it small and intimate or epic and far away is something I play with a lot."
The third single from Sphere Out Takes, "Manifold," was released today along with a stellar accompanying music video. Check out the video included near the top of the article, and be sure to stream or download the full album today.
UPCOMING TOUR DATES:
5/2 - Mutek San Francisco, USA
5/24 - Full Dome Festival Jena, Germany
6/5 - Full Dome Festival Brno, Czech Republic
6/17 - Zeiss Planetarium Berlin, Germany
6/22 - Planetarium Hamburg, Germany
6/29 - Planetarium Luzern, Switzerland
9/20 - Reeperbahn Festival Hamburg, Germany
10/12 - Planetarium Moscow, Russia
FOLLOW ROBOT KOCH:
Facebook: facebook.com/robotkochofficial
Twitter: twitter.com/robotkoch
Instagram: instagram.com/robotkoch
SoundCloud: soundcloud.com/robot-koch