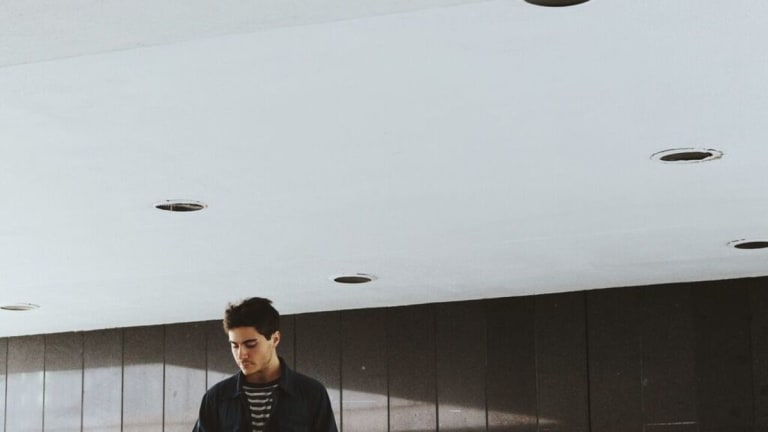 Rome In Silver Presents Debut Quality Goods Records EP, "Spirituality"​
This just the beginning for the talented producer.​
If you're not familiar with Rome In Silver yet, you're totally missing out on a ton of fun. Before the young producer got picked up by trap legend UZ, he was steadily gathering attention on Soundcloud with his unique take on Trap, Future Bass and House, releasing streams of originals and remixes that showcased immense talent and creativity. One of the things that separates Rome In Silver from his peers, is his ability to exploit the element of surprise, whether it's reinventing himself in-between releases or progressing through a track using unorthodox arrangement and songwriting.
Rome In Silver's first signed EP comes via Quality Goods Records in the form of his Spirituality EP, and it exceeds all previous expectations. Spanning 5 tracks in length, it showcases the producer in his entire artistic potential, as it moves through a variety of genres and moods.
"I'm Gone" kicks off the EP in style; a sonic journey that starts with an atmospheric build before switching between heavy and melodic drops with the help of a funky vocal line. The melodic intro from "Into It" turns into a moody rap performance by SoloSam that switches into an upbeat drop, while Dylan Matthew's vocals in "Falling Down" are sampled and twisted to support it's complex and purposefully all-over-the-place production. "With You" is yet another sonic journey, that is brought to life with the use of gritty saws, vocal chops and tons of additional little samples, while the majestic "Blood" closes off the EP on an epic note.
It's really hard to pick a standout track from Spirituality, as they're all so unique and beautiful in their own way. Here's Rome In Silver's idea behind it:  
Spirituality is as much about finding myself as it was about getting lost. Ultimately I had made this EP in response to some deep realizations that I've been faced with. It was only appropriate that the world heard it. 
Follow Rome In Silver: 
Facebook: https://www.facebook.com/romeinsilvermusic/
Instagram: https://www.instagram.com/romeinsilver/
Twitter: https://twitter.com/romeinsilver
Soundcloud: https://soundcloud.com/romeinsilver