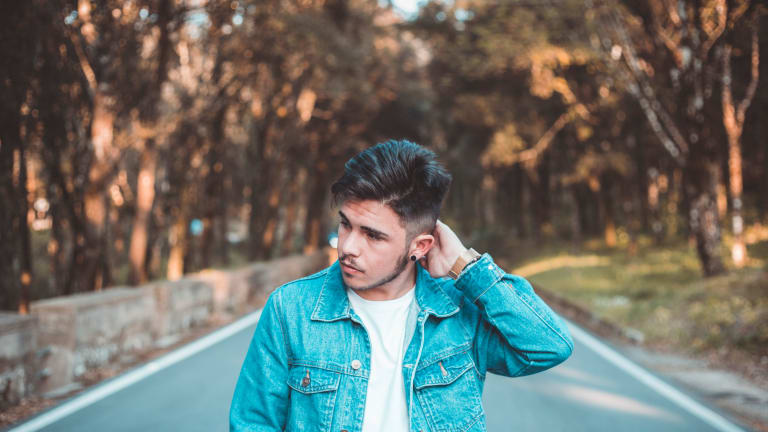 Ruhde Expands Sound in New Single, "Lean Back"
The track comes as his second original of 2019, following his early spring track, "Strangers."
With music as his medium, Italian songwriter and producer, Ruhde (real name Davide Russo) gets personal is his new emotionally charged single, "Lean Back." 
Progressive house fans may remember Russo as being one half of the electronic duo Haxon & Rush. While the project saw success from industry top dogs like Martin Garrix and Nicky Romero, Russo left the group in 2016 to embark on his solo journey. In 2017, Russo officially launched his solo project, Ruhde, with an unofficial remix of Lauv's "I Like Me Better." The remix drew the attention of electronic pop fans around the globe and currently sits at 7 million plays. With now official remixes for The Chainsmokers, Alessia Cara and Tritonal under his belt, Russo has been focusing his talents on producing all original tracks.
"Lean Back" is the second original single to come from the 21-year old producer, following his spring collaboration with Sunnie Williams, "Stranger." Similar to "Stranger," "Lean Back" features elements that can resonate with any electronic pop aficionado. From a catchy pop beat, indie riffs and enchanting vocals, "Lean Back" checks off every mark for a hit song.
With his attention to compelling sound design, Russo has a promising future as he rises to stardom. Backed by some of the industry's leading talent, as well as being nominated as "One To Watch" in DJ Mag Italy, it is clear his future is bright. 
Stream or download Ruhde's new single "Lean Back," out now.
FOLLOW RUHDE: 
Soundcloud: soundcloud.com/ruhde
Instagram: instagram.com/ruhdemusic
Facebook: facebook.com/ruhdemusic
Twitter: twitter.com/itsruhde