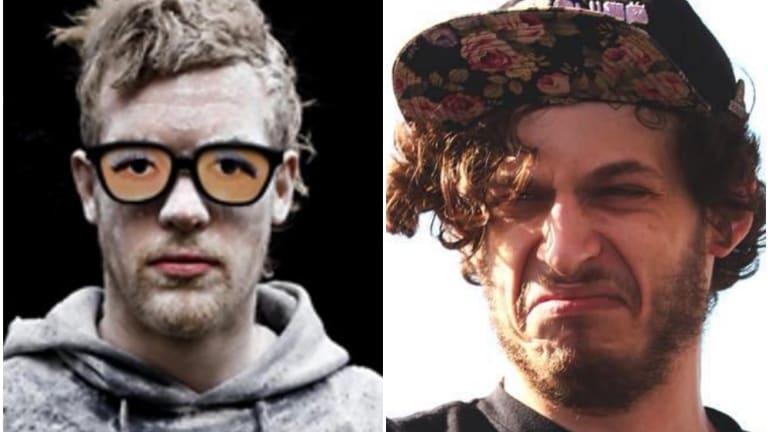 Rusko and Subtronics Want To See You "Bounce" with New Single
Rusko and Subtronics have teamed up for an unearthly new single
Rusko and Subtronics mesh old school and new school dubstep in their other-worldly collaboration, "Bounce." The track has been highly sought after this summer by fans who've heard it dropped at Electric Forest, and more recently at Camp Bisco a short time ago.  
Despite the prolonged teasing, no one has likely been waiting longer for this collaboration than Subtronics. Recently, the Philadelphia producer shared that Rusko was a foundational influence for his interest in dubstep. Even earlier, prior to the collaboration even taking shape, he went as far as to say he'd "cut off his big toe" in order to collaborate with the "Woo Boost" producer.
We hope Subtronics isn't sitting by any sharp objects now that this collaboration is indeed a reality. In the midst of a monster summer for Subtronics "Bounce" arrives on the heels of EP releases from both producers. Rusko's Megarad dropped in February, and more recently, Subtronics' Cyclops Army EP and a heated remix of Excisions' "Vault" have all dropped this summer. 
Stream Rusko and Subtronics' collaboration, "Bounce," here.
FOLLOW RUSKO:
Facebook: facebook.com/ruskoofficial
Twitter: twitter.com/ruskoofficial
Instagram: instagram.com/rusko
SoundCloud: soundcloud.com/rusko
FOLLOW SUBTRONICS:
Facebook: facebook.com/Subtronicsofficial
Twitter: twitter.com/Subtronics
Instagram: instagram.com/subtronics
SoundCloud: soundcloud.com/subtronics