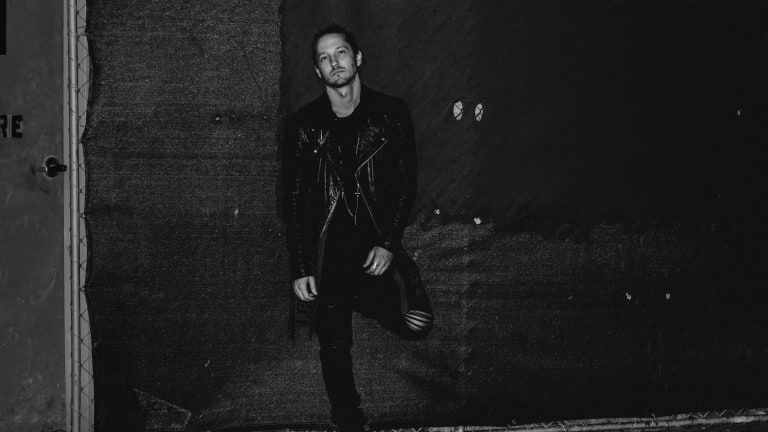 SAINT PUNK Gives New Meaning to Grunge House with "True G" Remix
SAINT PUNK brings his rock-inspired brand of house to the original Matroda and BRUX track, out now via Dim Mak.
Leveraging his background in rock to his advantage, SAINT PUNK has successfully brought a new style of house music to today's flourishing electronic scene. Focusing on atmospheric builds, gritty bass elements, and dance-worthy beats, the Los Angeles-based producer has coined this unique, one of a kind branding as "Grunge House." After diving into 2019 headfirst with multiple stand-out originals, SAINT PUNK is back again on Dim Mak to release his vibrant remix of Matroda and BRUX's "True G." 
Adding in heavier kicks and a rearranged, infectious vocal chop, SAINT PUNK's intense approach to "True G" makes for an intoxicating blend of sounds anyone can appreciate. "[I] was really feeling the vocals on this one. I had a lot to play with and since Matroda's style is so bass-heavy, I wanted to switch it up and make the focus something different." SAINT PUNK said. "This definitely gets the crowd bouncin'."
Besides bringing a new spark to bass house and dominating dance floors globally, his sound travels beyond the EDM scene. In a recent Reddit AMA, the multi-talented producer shared that his producing abilities aren't exclusive to electronic stages and that he has worked on film and television-related projects. "I do some behind the scenes work with trailers and TV promos, so I've had some success with that," he wrote. "Can't discuss really, but some movies from this year and some major network stuff."
Fans craving more can listen to all six tracks featured on the Bang / True G remix pack:
Stream or download SAINT PUNK's remix of "True G" today.
FOLLOW SAINT PUNK:
Facebook: facebook.com/saintpunk
Instagram: instagram.com/saintpunkmusic
Twitter: twitter.com/saintpunkmusic
SoundCloud: soundcloud.com/saintpunk2
FOLLOW MATRODA:
Facebook: facebook.com/matrodamusic
Instagram: instagram.com/matrodamusic
Twitter: twitter.com/matrodamusic
SoundCloud: soundcloud.com/matrodamusic
FOLLOW BRUX:
Facebook: facebook.com/itsbrux
Twitter: twitter.com/whoisbrux
Instagram: instagram.com/itsbrux
SoundCloud: soundcloud.com/whoisbrux
FOLLOW DIM MAK:
Facebook: facebook.com/dimmak
Twitter: twitter.com/dimmak
Instagram: instagram.com/dimmak
SoundCloud: soundcloud.com/dimmakrecords