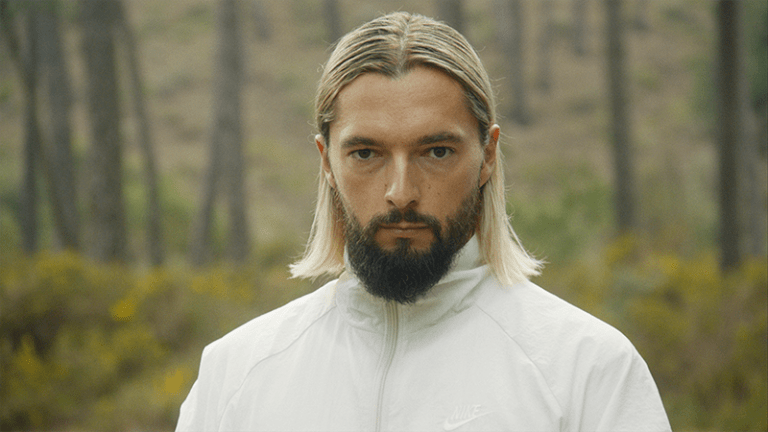 Salvatore Ganacci Reinforces EDM Funnyman Reputation with "Horse" Video
You can't unwatch Salvatore Ganacci's music video.
If you thought Salvatore Ganacci had any qualms with becoming one of EDM's biggest memes, you were mistaken. The Bosnian DJ/producer and THOR radio show founder has released a track titled "Horse" with an accompanying music video sure to send his detractors into an uproar all over again.
In all fairness, "Horse" sits in an innovative grey area between popular electronic music genres. It's not quite tech house, not quite big room, and not quite hardstyle - but it would likely make sense in the context of any such set. The video for "Horse" will keep everyone talking about the track regardless, as it depicts scenarios about as outlandish as Ganacci's onstage performance art.
Despite the viral notoriety he's enjoyed following last year's Tomorrowland main stage performance, Ganacci's recent antics are nothing new. His onstage presence has hardly changed over the past several years of his career, and he's certainly no stranger to absurd music videos. 
Ganacci apparently sent the one for "Horse" to Skrillex who loved it so much that he signed the track to his OWSLA imprint. With such doors opening for him it's hardly reasonable to expect Ganacci to take himself too seriously.
Stream or download "Horse" by Salvatore Ganacci via OWSLA across platforms here.
FOLLOW SALVATORE GANACCI:
Facebook: facebook.com/SalvatoreGanacci
Twitter: twitter.com/TheSalvatoreG
Instagram: instagram.com/salvatoreganacci
SoundCloud: soundcloud.com/salvatoreganacci