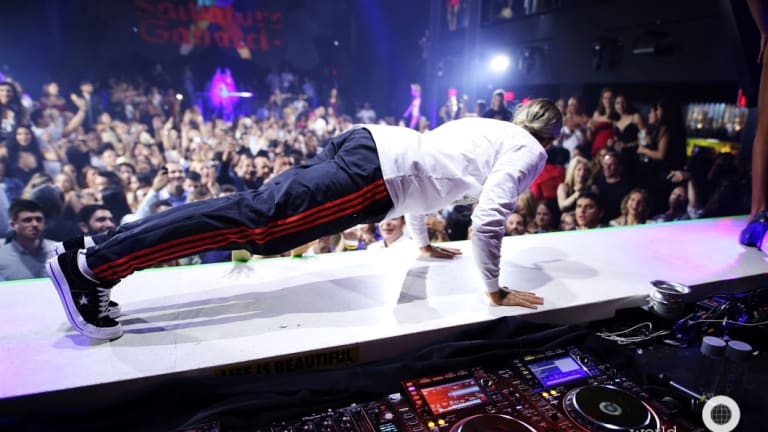 Did Salvatore Ganacci Drop a Skrillex ID at Dreamfields Festival?
A song played by Salvatore Ganacci hints at Skrillex's signature sound.
A track that found its way into Salvatore Ganacci's set at Dreamfields Festival in Mexico has got Redditors abuzz. Their excitement is not without reason as the melodic dubstep ID sounds distinctly like the sound pioneered by Los Angeles producer Sonny Moore, known professionally as Skrillex.
The clip posted to Ganacci's Instagram account shows him leading the audience like a maestro while the as-yet-unnamed ID plays out during his Dreamfields set on November 17th. A month and a half later, fan speculation of Skrillex's involvement has gained momentum. In a thread on the /r/Skrillex subreddit, the consensus seems to be a potential collaboration between him and Los Angeles producer Team EZY.
Although some fans have pointed out that the vocal chops used in the track fall somewhat outside Moore's signature sound, the timing of it makes sense. Skrillex.com was given a mysterious makeover not long after the debut, setting the stage for what may be a new album or succession of upcoming releases in 2019.
At the time of writing, the only tour dates on Skrillex's schedule are EDC Mexico on February 23rd or 24th, and the return of he and Boys Noize's Dog Blood act at Buku Music + Arts Project on March 22nd or 23rd.
FOLLOW SKRILLEX:
Facebook: https://www.facebook.com/skrillex
Twitter: https://twitter.com/Skrillex
Instagram: https://www.instagram.com/skrillex
SoundCloud: https://soundcloud.com/skrillex
Follow Salvatore Ganacci:
Facebook: facebook.com/SalvatoreGanacci
Twitter: twitter.com/TheSalvatoreG
Instagram: instagram.com/salvatoreganacci
SoundCloud: soundcloud.com/salvatoreganacci