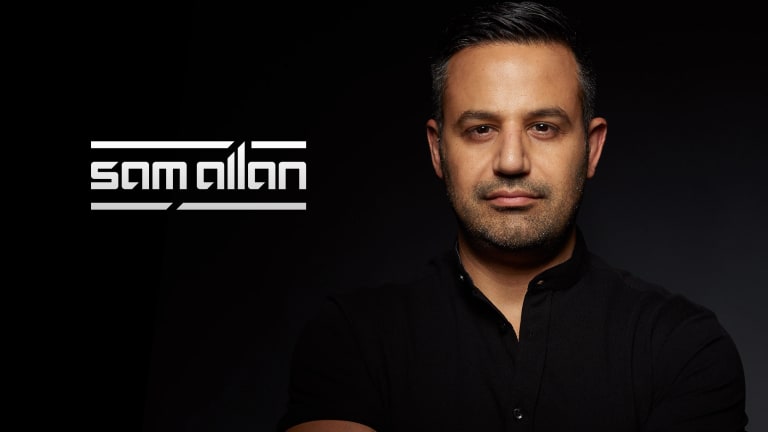 Sam Allan Takes Listeners on a Space Odyssey with "Chasing Stars"
New York native Sam Allan brings the heat with an interstellar new single.
New York native Sam Allan has been a beloved DJ on the New York City club circuit for several years. He has performed regularly at many of the cities hottest venues, such as Marquee, Schimanski, LAVO and Avant Gardner. In addition to his frequent performances and DJ sets, Allan has also spent each year since 2014 honing his production chops and developing his own distinct sound - a highly original blend of house, techno, progressive and trance. 
As his performance schedule expands into the nationwide and worldwide territory, his music is taking listeners to the outer sphere, with his newest release, "Chasing Stars," steering the ship.
"Chasing Stars" is a beautiful, melodic production with female vocal chops and a lyric to which pretty much anyone can relate. In the words of Sam Allan:
"Ordinary people chasing stars stop and wonder who they really are, but the circles keep on closing around them ... like a circle, no beginning, can't you show me how to break in, comfort me with warm and tender love..."
Is this song talking about the universal human need to feel loved and accepted, or is it about pursuing passionate love? Or, could this masterpiece be an ode to Allan exceeding expectations in his musical conquests by simply staying true to the passion for music over the passion for success alone? Whatever the case, this sonically moving testament will strike a chord in you.
"Chasing Stars" is a great stride in Sam Allan's music release history. From his breakthrough release "Vesper" in 2015 to his most recent release "Iluminar" featuring Alex Marie Brinkley this past month, Allan showcases his eclectic talents in one club-friendly package. We look forward to hearing more from him as his career transcends the stratosphere. 
Stream or Download Sam Allan's "Chasing Stars" today.
If you're in NYC, be sure to check out Sam Allan live with Kaskade for the New Years Eve ball drop at Marquee.
FOLLOW SAM ALLAN:
Facebook: facebook.com/samallandj
Twitter: twitter.com/samallan_dj
Instagram: instagram.com/samallan_dj
SoundCloud: soundcloud.com/samallan
Spotify: open.spotify.com/artist/63q6m0Fy1wbqmPEawLWD6b