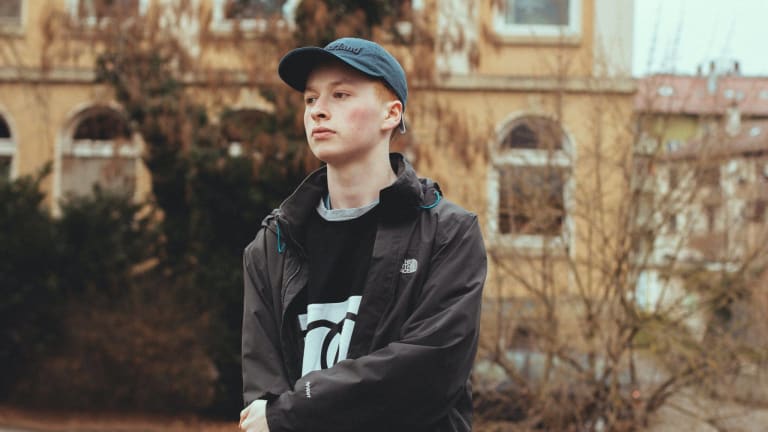 Sam Gellaitry Continues to Impress with New "Escapism III" EP
This is only the beginning for Sam Gellaitry!
Ever since Scottish producer Sam Gellaitry emerged through Soundcloud 3 years ago with a huge stream of self-released tracks, he's been on a roll and has seen massive success.
He released his debut EP Stories in early 2015 on LA label and artist collective Soulection, home to influential artists like Ta-Ku and Sango, and proceeded to release the first two Chapters of his Escapism series through XL Recordings.
The thing however that has contributed the most to the 20-year old producer's success is his incomparably unique sound. Combining vocal chops, lush pads and arpeggiated synth plucks with live sounding strings, bells and all kinds of real instruments, usually under a hard-hitting trap beat, Sam Gellaitry has created an aesthetic, unlike anything I've heard before.
His newest EP and the final installment of the Escapism series showcases exactly that. Spanning five tracks in length, every single one is a journey of its own through ever-changing musical landscapes.
The opening track "Jungle Waters" sets the mood perfectly with harp melodies and a complete symphony of strings, and transitions well into "Ceremony," the hardest hitting cut in the tracklist. After "Midnight Racer," where a beautiful breakdown explodes into a pandemonium of synths and vocal chops, comes "Acres;" my personal favorite in the track list and the playful "Ever After" which closes off the EP.
As Sam Gellaitry said on Twitter, "Escapism III" is "my strongest EP yet I feel".
I couldn't agree more. As a whole, it perfectly represents his sound, while simultaneously each individual track has its own vibe.
Connect with Sam Gellaitry:
Soundcloud: https://soundcloud.com/samgellaitry
Facebook: https://www.facebook.com/samgellaitry/
Twitter: https://twitter.com/samgellaitry
Instagram: https://www.instagram.com/djsammygee/