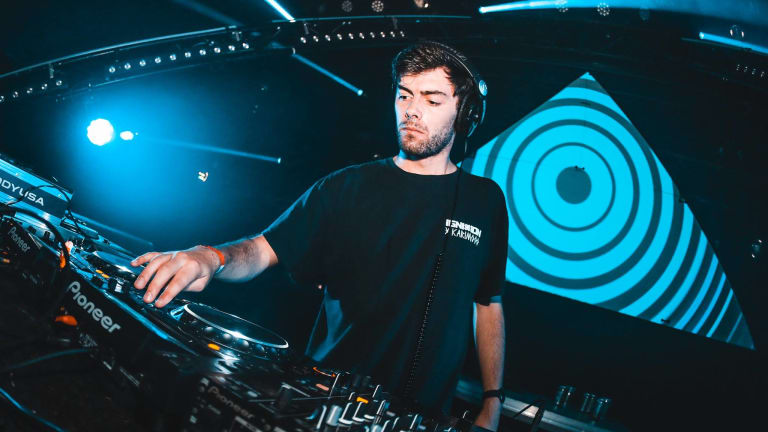 SampliFire and ECRAZE Bring the Bass with Brutal New Release on Never Say Die
The Dead Zone/MoshGvng release on SKiSM's Never Say Die imprint is a testament to the undeniable resurgence and revitalization of filthy bass music worldwide.
If you're familiar with Never Say Die, you're no doubt  aware that they've served as one of the premier destinations for filthy bass music for over a decade. Founded in 2009 by U.K. bass heavyweight SkiSM (real name Tommy Dash), Never Say Die has been consistently at the forefront of the thriving and rapidly expanding bass music community, and is without a doubt a key player in the worlds of dubstep, trap, and everything in between.
Thus far, 2019 has been a huge year for Never Say Die. They celebrated their 10th anniversary, put out a single with label mainstay and bass legend Zomboy, and released long-awaited full bodies of work from both Zomboy and the singularly talented Moody Good of 16bit fame. 
Last week, Never Say Die once again sent ripples through the world of bass with the release of the double side Dead Zone/MoshGvng by SampliFire and ECRAZE. SampliFire is a French producer with releases on both Disciple and Never Say Die, not to mention major collaborations with rising bass stars such as SVDDEN DEATH, Oolacile, and Mastadon. ECRAZE is also a talented French producer and Never Say Die regular, and has also done work alongside SVDDEN DEATH. When SampliFire and ECRAZE join forces, the result is an unmitigated bass monstrosity the likes of which will leave your ears ringing and your neck sore from the frenetic headbanging sure to ensue.
"Dead Zone" and "MoshGvng" bring to mind visions of two mythical beasts battling to the death - a collection of brutal drops, explosive percussion, and a barrage of relentless, screeching synths - all the hallmarks of a bass banger well worthy of the Never Say Die brand.
Whether you prefer the vocal-sample and horn-laden bombast of "Dead Zone" or the massive, in-your-face dubstep filth of "MoshGvng," SampliFire and ECRAZE's new release has something special for bass heads of all varieties.
Stream or Download Dead Zone/MoshGvng today.
FOLLOW SAMPLIFIRE:
Facebook: facebook.com/samplifire
Twitter: twitter.com/samplifire
Instagram: instagram.com/samplifire
SoundCloud: soundcloud.com/samplifire
FOLLOW ECRAZE:
Facebook: facebook.com/ecrazemusic
Twitter: twitter.com/ecrazemusic
Instagram: instagram.com/ecraze_official
SoundCloud: soundcloud.com/ecrazemusic
FOLLOW NEVER SAY DIE:
Website: wewillneversaydie.com
Facebook: facebook.com/wewillneversaydie
Twitter: twitter.com/neversaydie
Instagram: instagram.com/neversaydiemusic
SoundCloud: soundcloud.com/neversaydie